Experienced Maritime Trial Lawyers
Fighting Nationwide for the Rights of
Merchant Seaman, Commercial Fisherman, Passengers to Recreational Boaters
Verdicts and Settlements
$8,000,000
Burns 100% of Body A tug boat marine engineer was working in the engine room when a pipe containing pressurized oil cracked and sprayed oil on the engine.
$5,900,000
Traumatic Brain Injury The plaintiff lost his balance, fell over the side of the vessel and landed on the dock approximately 35 feet below.
$4,500,000
Second and Third Degree Burns Plaintiff entered the lower pipe tunnel to perform her weekly safety checks.
$3,400,000
Paraplegia The VALIANT, a 130-foot ocean-going tug was in a shipyard in Tampa, Florida.
Maritime Accidents
Maritime Law
Maritime Injuries
What Our Clients Are Saying

Meet Latti & Anderson LLP client, Chris Curtis. Our maritime injury attorneys represented Chris in a claim for an eye injury. We were able to settle this case for him out of court. In this video, watch Chris discuss his experience working with our law firm and explain why he would recommend us to other maritime injury clients.
"I chose the firm, I was recommended through somebody who had heard some really good things about them," says Chris. "And after doing research myself, I kind of came to the conclusion they were the best of the best. The reason I like the firm was the whole process was fast, easy. I was in touch with everybody the whole time."

Top Admiralty Lawyers for Maritime Injuries, Maritime Accidents and Maritime Law
proud sponsor
of Working Waterfront Festival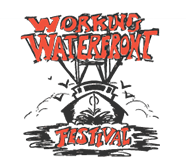 Net mending contest
Scallop cutting contest
Top supporter
of fishing heritage center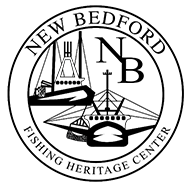 Since inception