Experienced Maritime Trial Lawyers
Fighting Nationwide for the Rights of
Merchant Seaman, Commercial Fisherman, Passengers to Recreational Boaters
Verdicts and Settlements
$8,000,000
Burns 100% of Body A tug boat marine engineer was working in the engine room when a pipe containing pressurized oil cracked and sprayed oil on the engine.
$5,900,000
Traumatic Brain Injury The plaintiff lost his balance, fell over the side of the vessel and landed on the dock approximately 35 feet below.
$4,500,000
Second and Third Degree Burns Plaintiff entered the lower pipe tunnel to perform her weekly safety checks.
$3,400,000
Paraplegia The VALIANT, a 130-foot ocean-going tug was in a shipyard in Tampa, Florida.
Maritime Accidents
Maritime Law
Maritime Injuries
What Our Clients Are Saying

Meet Latti & Anderson LLP client, Chris Curtis. Our maritime injury attorneys represented Chris in a claim for an eye injury. We were able to settle this case for him out of court. In this video, watch Chris discuss his experience working with our law firm and explain why he would recommend us to other maritime injury clients.

"I chose the firm, I was recommended through somebody who had heard some really good things about them," says Chris. "And after doing research myself, I kind of came to the conclusion they were the best of the best. The reason I like the firm was the whole process was fast, easy. I was in touch with everybody the whole time."

"Best firm on the east coast. Couldnt have asked for a better lawyer to represent me than David Anderson. Job well done. I couldnt be happier."

"Kind, compassionate, and extremely hard working attorneys. Dave Anderson actually flew to my home to explain how he could help me. He was realistic (unlike other attorneys who will tell you what you want to hear) . I ended up going with his firm. Best decision. He and his team were extremely helpful with any and all questions I had. When all the dust settled, what Dave told me would most likely happen did. It is rare to find attorneys that make you feel like you are their main priority, yet this is how they treat their clients. These are the people you want fighting for you."

"GREAT JOB, very professional threw the whole process. They explained in detail and took there time and made sure I understood just what was going on. They cover all bases and show REAL CONCERN for the clients needs and health. I was informed through out the whole process and what was coming next and what there plan was next. They ALWAYS made me feel like they were one step ahead.The thing that impressed me the most was the care they have for there client. I believe they set the scale above the rest with there knowledge and integrity and it definitely shows."

"extremely helpful and patient. Would recommend this law firm to anyone in the maritime industry. Thanks to them i was able to get a more than adequate settlement."

"A few years ago, I fell on a ship out at sea, therefore requiring a maritime attorney. Latti & Anderson were professional, understanding and quick to respond. My attorney, Jonathan Gilzean, kept me informed through every step of the legal process ending in a successful conclusion. It was a pleasure to work with Jonathan and would highly recommend him and this law firm to anyone requiring legal advice and or representation."

"This is an amazing practice. I was represented by Latti and Anderson and I found them to be caring and professional they treated me with decency and respect. They worked with me for over three years until my verdict was reached and during this time they had my utmost confidence. I primarily worked with Carolyn she is intelligent and genuinely cares about her clients,If you are injured aboard a vessel I would recommend Latti and Anderson to anyone in need of legal representation."

"There are no words to describe how great of an experience we had w Carolyn Latti !!! Not only is she beyond amazing at what she does, she is one of the most personable people I have ever had the pleasure of meeting. There are certain life events you may not feel comfortable talking about with what seems like a stranger, however i never once felt uncomfortable and felt like I could be open and be myself. It is very clear Carolyn knows what she is doing with the law. She handles her job and clients with professionalism and grace. Carolyn made me feel as though I was her only client given her very busy schedule. I can't thank her enough for all her hard work, dedication and persistence. I will 100% be keeping in touch, thats how amazing she is!!!!!! Thank you a million times."
Top Admiralty Lawyers for Maritime Injuries, Maritime Accidents and Maritime Law
proud sponsor
of Working Waterfront Festival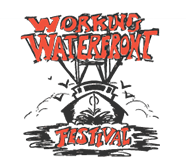 Net mending contest
Scallop cutting contest
Top supporter
of fishing heritage center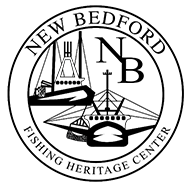 Since inception