Will Refurbishing Dams and Seawalls Help Improve Boating Safety?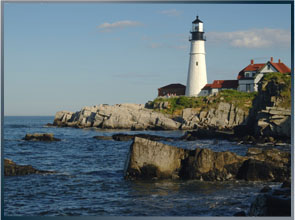 In early November, the state of Massachusetts introduced a program that will provide around $10 million in funding to refurbish seawalls and dams to improve boating safety.
It is hoped that this funding will address the deterioration of coastal infrastructure that is critical to the safety of the region. Much of the funding, around $7.7 million, will go to protection projects for Plymouth, Salem, Marshfield, Yarmouth, Quincy and Scituate. Another $2.91 million will be used for safety upgrades for The Nature Conservancy, Attleboro, the Kestrel Land Trust, Holbrook, Fall River, the Sherwood Forest Lake District, Gardner, Westfield, Gloucester, Weymouth and the Jones River Watershed Association.
The refurbishing projects will focus on engineering and construction necessary to repair seven dams, remove five dams and complete eight reconstruction projects designed to improve coastal protection throughout the area.
How Will Updating Dams and Seawalls Improve Boating Safety?
The following is a list of a few of the projects that the funding will go to and how the changes will help improve boating safety:
Gloucester – This is the site of the Haskell Pond Dam, which is considered a highly hazardous structure due to its poor condition. The funding will pay for the dam to be refurbish so that it complies with state safety regulations.
The Nature Conservancy – Home to the Carver Cotton Gin Mill Dam. This dam is in unsafe condition and considered hazardous. The funding will enable the Carver Cotton Gin Mill Dam to be removed. Eliminating the dam will improve public safety by creating a much more navigable waterway for smaller vessels.
Fall River – The Rattlesnake Brook Dam, which is in Freetown, is the source of several problems for the community. It is in poor condition and has become a liability to the city. The dam provides no benefits for the local water supply and its presence has led to the development of multiple unmanaged stream channels. In addition, it has a partial breach and is incapable of helping control water levels in the area. The funding will be used to remove Rattlesnake Brook Dam.
We are glad the state is pushing for improvements designed to make our waterways safer. Maintaining and improving the safety of our coastal infrastructure is crucial to preventing unnecessary boating-related injuries and deaths.
Latti & Anderson LLP have offices in New Bedford and Boston, MA, but accept cases nationwide. Our maritime injury attorneys have been successfully helping those injured at sea and their families for decades.