Are Safety Drills Causing Maritime Accidents?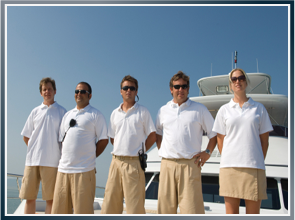 Earlier this month, a seafarer died and four were injured in a maritime accident on the Harmony of the Seas, the largest cruise ship in the world that just sailed its inaugural voyage this year. Specifically, a lifeboat fell 30 feet from its davit and into the water during a ship safety drill. Of the injured maritime workers on board the lifeboat, two are in critical condition.
This is the second fatal lifeboat accident to occur on a cruise ship in the last three months. Lifeboat safety drills are required under the Safety of Life at Sea (SOLAS) regulations. However, The Maritime Executive calls them one of the "most hazardous planned evolutions in the maritime industry."
What Causes Maritime Accidents During Safety Drills?
A lifeboat's complicated quick-release hooks that suspend them from the davits are typically designed to hold the heavy loads for years at a time and then come quickly free to lower the boat into the water. However, the hook's complexity makes them vulnerable to malfunction and the steps needed to use them can be confusing for crewmembers.
According to an industry study conducted by the Nautical Institute, most maritime accidents occur during maintenance activities and routine drills, especially when crewmembers are required to use mechanical interfaces. The majority of these maritime accidents result in serious injury or deaths. The study goes on to say equipment failure was one of the most common causes of maritime accidents during these safety drills. Specifically, the following were also identified as factors of maritime accidents during safety drills:
Failure of quick-release mechanisms, such as the lifeboat hooks
Design failure
Failure to perform maintenance on machinery and equipment
Lack of proper crewmember training
If crewmembers are having accidents during safety drills, what will happen during an actual emergency? Vessel owners, operators and (particularly) cruise ship employers need to increase the amount of training crewmembers receive. A large number of crewmembers does not mean safety training should be spread thinly amongst them. Rather, it means ship operators must be even more vigilant to make sure all employees understand safety procedures.
Latti & Anderson LLP is a maritime injury law firm that helps those who have sustained injuries at sea.
Source: http://www.maritime-executive.com/article/seafarer-killed-in-cruise-ship-lifeboat-accident