How Can I Avoid Drowning?
In 2010, 72 percent of boating deaths were the result of drowning, according to US Coast Guard boating incident data.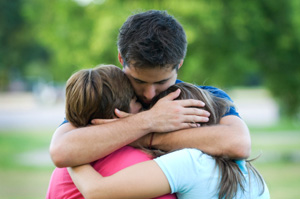 The Centers for Disease Control and Prevention (CDC) has several recommendations when it comes to drowning prevention, including:
Learn how to swim.
Always swim with a buddy.
Avoid drinking alcohol before or while swimming.
Check the weather before swimming outside.
Learn CPR.
Wear a lifejacket if you are swimming in natural waters, such as oceans, lakes and rivers.
Sadly, a 27-year-old South Haven, Michigan man drowned in late November following a boating accident, according to WWMT-TV. The 27-year-old was on a hunting trip when the incident happened.
Authorities were called to the scene after the man's vehicle had been reported as abandoned and a paddle was found near the boat launch. Divers recovered his body the next day. The incident was still under investigation at the time of this report.
Who Can I Call If My Family Member Drowns Due to Negligence?
Losing someone you love is never easy, especially if it involves something as sudden and unexpected as a drowning accident.
If you or a family member are suffering because of a drowning accident caused by someone else's negligence, you should talk with a maritime trial lawyer as soon as possible. To learn more or to schedule a no-cost, confidential consultation with an experienced maritime attorney, give us a call today.
Latti's Little Extra: On average, almost 80 percent of drowning victims are male, according to the CDC.
Latti & Anderson LLP – Nationwide Maritime Attorneys
Source: http://www.wwmt.com/news/features/top-stories/stories/South-Haven-man-drowns-after-apparent-boating-accident-60590.shtml#.VHzLNzHF_6E