Deaths and Injuries After Three-Boat Collision in Miami
A Fourth of July celebration ended tragically when three boats collided near a marina in Miami, killing four people and injuring as many as 12 others.
Following a fireworks display, a crowd of boats was making its way back to shore, when one boat apparently crashed into another, then that second boat struck a third. One of the boats had a huge hole in its side as it was towed back to land.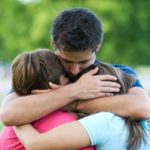 As many as five people were thrown into the water and 12 more people, among them several children, were transported to local hospitals with injuries.
One person remains in critical condition, while two people died at the hospital that night. Two more bodies were discovered in the water the next morning.
There is no indication as yet whether alcohol played a role in the accident. The incident is still under investigation and the names and ages of the victims has not been released.
What Can I Do After a Drunk Boating Accident?
Thousands of people are killed in American boating accidents each year, and alcohol is involved in more than a third of the cases. Drinking while boating is, of course, illegal, but the laws are often difficult to enforce, and the authorities often have a tough time getting justice for injured victims.
An experienced maritime trial lawyer can help you determine what must be done to get compensation for a drunken boating injury. Contact our nationwide maritime trial lawyers today to discuss your options.
Latti & Anderson LLP- Nationwide maritime attorneys
Source: http://www.cnn.com/2014/07/05/us/miami-fatal-boat-crash/