Deck Hand Dies After Fall from Ohio River Ferry
A fall overboard claimed the life of an 81-year-old deck hand, who died after falling off the ferry he was working on, according to Professional Mariner. The accident happened on the Ohio River in between Constance, Kentucky and Cincinnati, Ohio.
The 81 year old was a former ferry captain. He had to retire due to health reasons but was able to continue working as a deck hand.
The ferry he worked on is one of three ferries operated by Anderson Ferry. The ferries are towboats that push barges holding 15 cars across the Ohio River between Constance and Cincinnati once or twice an hour.
The deck hand was 40 minutes into a four-hour shift at the time of the accident. Once the captain noticed the 81 year old was missing, which was not until the ferry reached the Ohio landing, he sounded the man-overboard alarm.
"The crews on Vivian McGinnis and B.T.U. Special worked together to bring [the 81 year old] on board and took him to the company dock on the Ohio side of the river, where he was transported to a local hospital," stated Coast Guard Chief Warrant Officer Mark Nemec with the Cincinnati Marine Safety Detachment.
The 81-year-old former captain died at the hospital. The water temperature of the Ohio River at the time he fell in was reportedly in the low 40s and the air temperature was even lower than that.
Can I Sue If My Husband Died While Working On the Water?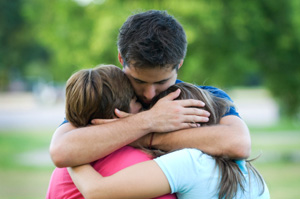 The most important thing you should know if a loved one died while working on the water is that you have rights and options available to you under maritime law. However, unless you have dealt with the aftermath of a maritime accident, you may not know what to with everything that will be thrown your way, from bill collectors to insurance companies to the emotional distress of you and your family.
Having the support of an attorney who has helped others who have had a loved one die while working on the water can mean the difference between securing the money you need to cover hospital bills and living expenses and not.
Latti & Anderson LLP – Nationwide Maritime Attorneys