New York Boating Accident Claims Life of Navy Veteran
Police say two men were fishing in an anchored boat near the Stepping Stone Lighthouse off the Bronx shoreline, when they realized that a speeding powerboat was about to crash into them.
Both men leapt into the Long Island sound to avoid being crushed. When the larger vessel passed without hitting them, one man climbed back into the fishing boat, but the other failed to follow. Emergency response crews were called in and soon pulled the man from the frigid water and rushed him to the hospital, but their efforts were in vain.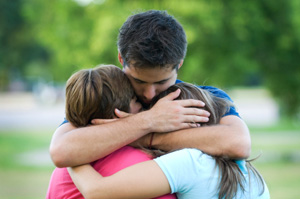 According to his family, the victim was an excellent swimmer and a Navy veteran, who worked in a nearby factory. The jovial 46-year-old's real passion was fishing; his family related that he would often spend entire weekends with his reel in hand, casting for the next big catch.
His family insists that the driver of the other boat be held criminally responsible for the victim's death. "Where is the other boat?" his daughter demanded, adding, "Why aren't the detectives [looking for] the other boat?"
The NYPD, however, says there is no criminality in this boating accident. The New York Medical Examiner will attempt to determine the man's exact cause of death.
Nationwide Maritime Trial Lawyers That Handle Boating Accidents
At Latti & Anderson, we have spent more than 50 years using our knowledge, abilities and resources to help victims receive their full benefits under maritime law. If you lost a loved one after a maritime accident, we will fight tirelessly for justice and to secure you and your family the compensation you deserve.
To learn more about maritime accidents or to discuss your situation with a qualified attorney, call our office today to schedule a free consultation.
Latti's Little Extra:L.I. Sound was first called The Devil's Belt, and the reefs were the Devil's Stepping Stones, giving Stepping Stones Lighthouse its name.
Latti & Anderson LLP – Nationwide Maritime Attorneys
Source: http://pix11.com/2014/06/28/bronx-fisherman-drowns-in-boating-mishap/