Worker Loses His Life in New Jersey Tugboat Accident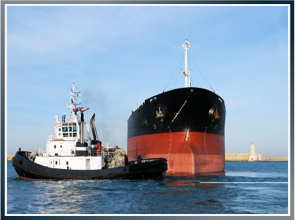 Last week, an 84-foot-long tugboat crashed into a construction barge near the Tappan Zee Bridge in New York. The 13 crewmembers of the construction barge were not injured, but unfortunately, three of the crewmembers did not survive the tugboat accident.
Three tugboats were pushing a separate barge across the Hudson River from Albany to New Jersey City when one of the tugs smashed into the construction barge. According to reports, the tug made communications saying it was too close and the whole operation needed to move to the left, but it was too late. The tugboat sank and three crewmembers lost their lives in the tugboat accident.
One body of the crew was recovered following the tragedy. A second body of the drowned tugboat crewmember is believed to be trapped within a room on the boat that rescue teams cannot reach. The last crewmember body is reported to be badly entangled in an area on the front of the tugboat. Rescue teams were unable to recover that body, as well.
The tugboat captain was clearly concerned regarding the distance to the construction barge, so the question remains why the three tugs were pushing their barge in such close proximity. The tugboat company lawyers insist all crew members were certified and very well trained. While this may be true, why then was the construction barge not given more distance?
Over the next months, investigations by the United States Coast Guards and other agencies will investigate the cause of the collision. As part of the investigation, witnesses will be interviewed and hopefully, they will be able to examine the tug under water and/or raise it.  The goal will to determine the cause of the sinking of the tug and how to prevent future collisions.
The Construction of the Tappan Zee Bridge is Not Worth the Lives It is Costing
The accident investigation is ongoing. However, this is the second accident at the Tappan Zee Bridge construction site that has occurred since 2013. The 2013 crash, a powerboat crashed into the construction barge, costing a bride-to-be her fiancé two weeks before their wedding date. Although the $3.9 billion bridge that is being built is essential to replace the current bridge that connects the Rockland and Westchester counties, the project has already cost five lives in the construction process.
City officials should have constructed a better plan to keep both the construction barge workers and passing boats and barge crewmembers safe. And in the future, hopefully other boats will take caution to give the construction barge greater distance.
Latti & Anderson LLP is a maritime injury law firm that represent workers on tugs who have lost their lives or been injured at sea.
Source: http://www.nj.com/news/index.ssf/2016/03/nj_man_killed_in_tugboat_crash_loved_his_job_daugh.html