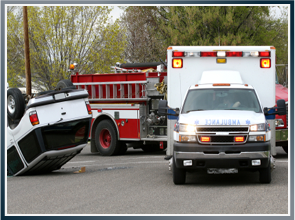 In 2010, two people drowned when a duck tour boat stalled and a river barged overran it. According to the National Transportation Safety Board (NTSB), the duck boat operator smelled smoke, and shut off the engine. The oncoming barge failed to receive any distress signal and the duck boat's horn experienced a malfunction. Following the collision, the passengers were plunged into the water, but two were trapped underneath the boat's canopy, where they quickly drowned.
In 2015, a pedestrian was struck when crossing a street intersection by a different duck boat. A second pedestrian and third pedestrian were also struck in duck boat accidents in July and September of this year. Since 1999, at least 26 people have died in duck boat accidents both on land and on the water.
Duck boats were originally designed by the United States Army during World War II. They were officially named "DUKWs," but later were commonly referred to as duck boats. They were created to drive on the street to transport troops and were supposed to make it easy for an operator to get out, lock the hubs, switch to four-wheel drive and submerge the boat while using the propeller to steer. However, duck boats did not see much action during the war and were quickly discontinued because they proved to be slow and difficult to operate.
If You Are Injured On a Tour Boat, Contact a Maritime Accident Attorney
These vehicles are typically 30 feet long and more than 11 feet wide. Safety advocates argue these vehicles are a threat on land due to the fact they restrict the peripheral vision of the operator. Additionally, their canopy design makes all passengers underneath it susceptible to drowning. Moreover, most operators also play the role of tour guide, which makes them distracted while operating the vessel.
While they may seem fun, duck boats and many other similar tourist vessels can result in serious injuries or death if involved in either a boat accident or an accident on land. There is little regulation for making sure these boats are safe. That said, if you are injured in a tourist vessel, such as a duck boat, contact an attorney immediately to assess your situation and determine what your rights are moving forward.
The maritime accident attorneys at Latti & Anderson LLP fight for those who are injured at sea. We have offices in New Bedford and Boston, MA, but also accept clients from across the nation.