Is My Family Safe on a Ferry?
When you take your family on a ferry, you entrust the owners and operators of the vessel with what matters most to you: the lives of your loved ones. This is a responsibility that should never be taken lightly.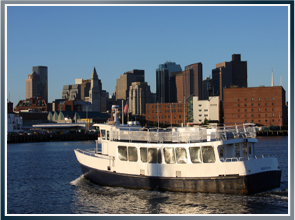 Unfortunately, not all ferry owners and operators take the necessary precautions to ensure their vessels are safe, which can lead to passengers and crew suffering serious injuries and even death. For the victims of ferry accidents, the first step to bringing those responsible for your suffering to justice is knowing your rights under maritime law, which many qualified and experienced attorneys will explain to you for free.
Nine Injured After Statute of Liberty Ferry Hits Dock
A recent article in Professional Mariner magazine revealed details regarding an accident involving the Statute of Liberty ferry that left nine people injured. The accident happened as the ferry was about to reach Liberty Island's T-shaped work dock to unload passengers it was transporting from Battery Park at the lower tip of Manhattan.
"As they were getting close, they went to slow down," said Chief Warrant Officer Jim Gillette, the lead Coast Guard investigator. "They had both engines running and the captain moved the throttles back, and both engines shut down. At that point, the captain had to make choices. He had the first officer there with him. They attempted to start the engines."
Both engines failed to restart in time to prevent the ferry from crashing into the dock. The ferry hit the dock on the port side near the bow and bounced off it after the collision.
Nine Statute of Liberty visitors reportedly sustained injuries in the wreck, including scratches, bruises and one sprained ankle. The damage to the ferry was about $15,000 and the dock $50,000, according to estimates.
The Coast Guard was still investigating the incident at the time of this report.
Latti & Anderson LLP – Nationwide Maritime Attorneys