Happy National Maritime Day From the Team at Latti & Anderson LLP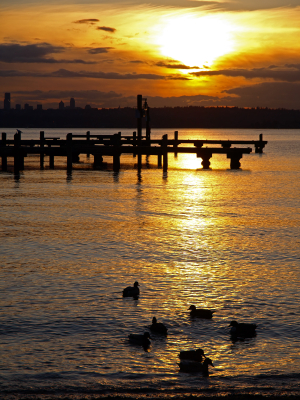 May 22nd marks a very important day for the United States maritime industry. This day is meant to recognize one of the most vital industries. Each year, the maritime industry provides security, transports goods, creates recreational activities and, of course, brings jobs to our country. National Maritime Day is a day to take pause and honor the seafarers that have always held a special place in our country's history.
Why Do We Celebrate National Maritime Day on May 22?
On May 22, 1819, the Savannah set sail from Savannah, Georgia as America's first transoceanic voyage to ever take place with steam propulsion. Though Congress declared May 22nd as National Maritime Day in 1933, a few years later, World War II would claim more than 6,700 American Merchant Marine lives. Hundreds more would be captured and detained as prisoners of war and approximately 800 ships were sunk or damaged during this time. Since then, National Maritime Day has remained a day of respect for those merchant mariners who served their country, as well as for seafarers who continue to work and provide for this country today.
Since then, national organizations such as the Maritime Administration, American Association of Port Authorities, the Waterways Council Inc., the US Army Corps of Engineers, the National Oceanic and Atmospheric Administration and the US Coast Guard have worked together to raise awareness of National Maritime Day as well as the industry as a whole.
Many communities observe the holiday in the U.S. in open houses for maritime museums, celebrations at seaports, maritime business luncheons, memorial services for the merchant marines who sacrificed their lives for us or by simply displaying a U.S. flag. However you may choose to spend May 22nd, we ask that you take a moment of silence to honor those who have worked and served in the maritime industry, both past and present.
Latti & Anderson LLP is a maritime injury law firm that fights for those who have been injured at sea.