The Owner Of My Ship Ignores Safety Guidelines. What Can I Do?
The U.S. Coast Guard reports that during a November fishing expedition, a 72-foot trawler and its seven-member crew were 150 miles southeast of Cape Cod, when the engineer noticed loose bolts on the stuffing box housing. The whole unit was moving freely with the propulsion shaft.
The owner and port engineer advised the onboard engineer to tighten the bolts and keep the packing seals lubricated. The crew resumed its work, and the repair was checked every few hours.
Two days later, the captain heard a loud crash in the engine room, and the crew discovered water streaming in through the stern tube. They immediately understood that this would sink the trawler.
They launched the life raft and put on survival suits. The skipper issued a distress call, and then activated the emergency beacon. The company boarded the raft and pushed away from the larger vessel, which at this point had begun to settle down by the stern.
Soon, the skipper saw the lights on a nearby fishing boat and fired off a flare. Within minutes, the second boat recovered the men and took them to their homeport, where all crewmembers disembarked safely.
How Could This Accident Have Been Avoided?
Two months earlier, the vessel had been dry-docked for scheduled maintenance, including work on the stuffing box and propulsion shaft. Archives prove that the yard advised the owner to periodically check the work on these parts, with "adjustments being made as necessary; especially when underway."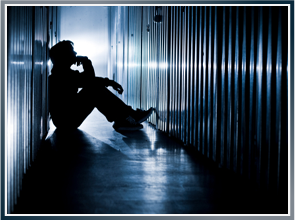 Trawler accidents are generally avoidable by observing proper safety precautions and regulations. When fisherman are hurt, this can lead to claims of negligence and unseaworthiness. If you have been injured while working on a trawler, you may be able to seek compensation for pain and suffering, lost wages, medical bills and mental anguish.
Latti & Anderson LLP– Nationwide maritime attorneys
Source: http://www.nationalfisherman.com/february-2014/2802-consequences