Can This New Safety Manual Help Members of the Commercial Fishing Industry?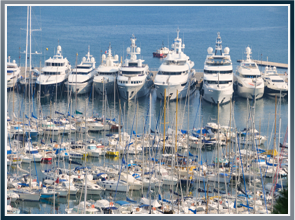 Last week, the New Bedford Fishing Heritage Center hosted Fishing Partnership Support Services and the Massachusetts Fishermen's Partnership to commemorate a historic publication of a manual dedicated to the fishing community, first responders and families of fishermen.
The new safety manual, called "Responding to Emergencies at Sea and to Communities Under Extreme Stress – RESCUES," was created for the following reasons:
To provide information that can help fishermen prepare for a crisis
What to do during a crisis or emergency
Safe practices
Lessons learned from experts in the industry
Information on supporting families of fishermen after a crisis
RESCUES uses a wealth of information from Coast Guard representatives, experienced fishermen, fishing families, support services, clergy, government officials, community representatives, safety trainers and legal maritime representatives.
RESCUES May Help Save Lives
The manual was created in hopes that when a crisis occurs at sea, others can consult the RESCUE manual and immediately be informed of how the Coast Guard or other emergency response teams will respond. The manual can also assist in preparing families and if the worst happens, help families know where to turn for support.
The information compiled in the manual has never been presented to the fishing community in this fashion. Latti & Anderson LLP has supported this project from its onset, as our team members have a firm belief that the fishing community members should be prepared for the unthinkable and have access to the resources they need, as well as have trusting relationships already set in place. The RESCUES manual is a tremendous resource and a fantastic edition to information made available to the fishing community.
As maritime attorney David Anderson explains and the Latti & Anderson LLP team are a group of experienced attorneys who are prepared to fight aggressively for maritime injury victims. We are excited for this valuable RESCUES manual to hit every boat along the coast of Massachusetts.
Source: http://fishingpartnership.org/wp-content/uploads/2016/03/Rescue_update.pdf