What Has the NTSB Learned from This Year's Maritime Accidents?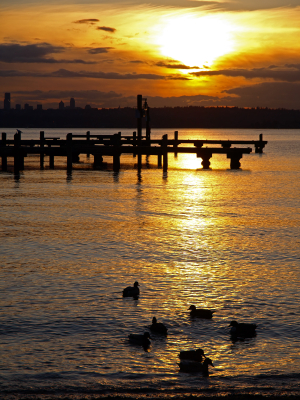 The U.S. National Transportation Safety Board (NTSB) released its annual report on maritime accidents from the last year and what has been learned from them. The 72-page report examines 29 major maritime accidents in 2015 with high casualty numbers. It seems the report gleaned three major lessons from last year's accidents, including:
The hazards associated with crew fatigue – It is no secret that many maritime workers consider fatigue as just "part of the job." However, it is a huge factor in causing accidents in all transportation modes and maritime transportation is no exception. According to the NTSB report, poor watchstanding caused by fatigue was the reason for three major commercial fishing vessel accidents, including the Titan, Savannah Ray and Pacific Queen.
The need for better voyage planning and risk assessment – In the report, the mobile offshore drilling unit Kulluk, which is owned by Shell Offshore Inc., sustained heavy damages in a storm near Alaska. Additionally, four members aboard the vessel towing it were injured. Though the hazards of rough weather were known by Shell, the Kulluk set out anyway, putting maritime workers in danger.
The need for more effective communications across the board – Effective communication systems are extremely important in all aspects and especially in emergent situations. Prior to departure, vessel crews must have a communications plan in place that includes internal communications, such as between watchstanding locations, and external communications, such as between individual vessels. Additionally, backup communications must be in place, should something go wrong. Vessel crews must also discuss what is expected in the event emergency procedures need to be implemented. According to the NTSB report, poor internal communication caused the American Dynasty and Anna Smile maritime accidents. Poor external communications were huge factors in the King Neptune, Mesabi Miner and Riley Elizabeth accidents.
While this report identified very real problems within the maritime industry, we hope it can be used to find viable solutions to help those who work at sea.
As maritime attorney David Anderson explains, if you've been injured at sea, it is important to contact an attorney to assess your rights in the situation.
Source: http://www.maritime-executive.com/article/lessons-learned-on-fatigue-voyage-planning-communication