Is Sexual Assault on Cruise Ships a Common Experience?
Cruise lines generally sell promises of safe and happy days on the water, far away from such mundane problems as traffic, yard work or crime.
But the cruise industry has been rocked in recent years by a number of incidents of sexual assault. Testifying before Congress, Laurie Dishman revealed that a crew member raped her in her cabin during a 2006 Royal Caribbean cruise to Mexico.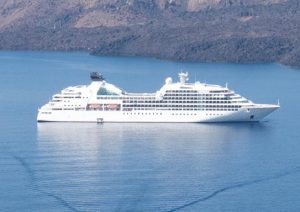 Dishman appeared before the Senate transportation committee last month, and she flatly stated that sexual assault is "far too common" on cruise ships serving American ports.
"He strangled me and raped me," she said. "I awoke with ligature marks around my neck. He impacted my tampon during the violent rape."
The Senate is pondering new legislation to assure the rights of cruise ship passengers.
After her ordeal at sea, Dishman was questioned at length by the FBI, but agents ultimately decided against arresting the Trinidadian crew member.
Dishman, now a member of the International Cruise Victims Association, sued the cruise line and won an undisclosed settlement. During the suit, she learned that the crew member, a security guard, was hired in spite of an extensive record of misconduct.
I Was Attacked on a Cruise Ship and I Need an Experienced Maritime Attorney
This kind of horror flies in the face of trust and safety, and cannot be tolerated even a single time. Cruise lines that allow this kind of reprehensible crime should and must be held accountable for their despicable actions. When we book passage on a cruise ship, we expect to be treated with dignity and respect.
If you or a loved one has been a victim of sexual assault on a cruise ship, it is vital that you share your story. You are not to blame for what happened to you, and the more these crimes are revealed to the world, the better our chances of making sure they never happen again. Contact us right away and let us help you.
Latti & Anderson LLP – Nationwide Maritime Attorneys
Source: http://www.emirates247.com/crime/world/sex-assault-on-cruise-ships-all-too-common-2014-07-24-1.557523