What are the Most Common Types of Injuries to Vessel Cooks and Stewards?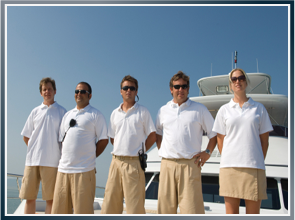 It's easy to think most maritime accidents only involve commercial fishermen, longshoremen and deckhands. However, vessel cooks and stewards are also susceptible to injuries at sea. Vessel cooks are necessary on smaller vessels, such as tugboats, as well as larger vessels, like yachts or cruise ships. Vessel stewards are also necessary to perform housekeeping duties and even operate machinery.
Due to the fact so much attention is attributed to what many consider the "high-risk" jobs of the industry, vessel cooks and stewards can be overlooked when a maritime accident occurs. However, most cooks and stewards are still protected under the Jones Act.
Vessel Operators Must Provide a Safe Environment for Vessel Cooks and Stewards
All owners and operators of vessels must ensure that a safe work environment is provided for all crewmembers. However, not all owners do so. Vessel cooks and stewards may be put at risk for the following:
Slip and fall injuries
Burns
Electrical shock
Back injuries due to excessive lifting
Hand and limb injuries
Gangway falls
Amputations
If a vessel cook or steward suffers from an injury, he or she may be entitled to compensation in order to help cover medical costs, lost wages and any emotional trauma that results from that incident. In the case of tragic circumstances that result in death, the family members of the victim may be able to pursue damages, especially if the accident was caused by the following circumstances:
The worker operated in dangerous conditions
Proper safety equipment was not provided
The worker was not properly trained
As maritime attorney David Anderson from Latti & Anderson LLP explains, maritime law protects all who work at sea.