What If an Employer Refuses to Pay Maintenance and Cure After a Fishing Accident?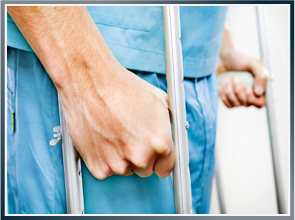 A commercial fisherman was tying lines on a boat when he became trapped in marsh wetlands. He struggled and injured his legs and knees while trying to get free. The Captain left him in the wetlands and continued on course, essentially abandoning the fisherman to struggle and exacerbate his injuries.
The worst part is the negligent vessel owner refused to pay the injured fisherman maintenance and cure benefits while the worker was recovering from his injuries. So, the injured fisherman was utterly alone and left with both his living expenses as well as his medical expenses while unable to work.
What is Maintenance and Cure?
Maintenance and cure is a law established in the 1800's that required ship owners to care for ill or injured seamen who worked on their vessel. This law is still in effect to this day, and it is a necessary solution for seamen who are injured while working at sea.
If a worker who falls ill or becomes injured at sea, he has the right to maintenance, which is a daily sum of money meant to cover the seaman's cost of living. This includes the following:
Rent
Mortgage
Gas
Electricity
Groceries
Cure is the right seafarers have while ill or injured working on a ship. After seeking medical treatment, the worker is entitled to the reimbursement of expenses, which includes the following:
Medical treatment
Physical therapy
Prescriptions
Travel to and from the facility you're receiving treatment from
Unfortunately, many employers do not pay enough for maintenance or, sometimes, do not pay injured workers at all, despite the law. Some pay as little as $15 to $20 per day for all of the worker's living costs. Moreover, many injured seamen are not aware that they can receive a reimbursement for all of their medical and recovery costs, so do not file for one. Naturally, many employers are not overly eager to share this information. Worse still, employers who do provide maintenance and cure will often cut off these benefits before the injured seaman reaches what is called "maximum medical improvement" (MMI). This is when doctors can do nothing more to improve a condition, and when maintenance and cure payments should stop. However, when employers cut off these benefits prematurely, the injured worker is forced to go back to work and may exacerbate any injuries that haven't fully healed.
If you were injured at sea and have not receive any maintenance and cure benefits, or these benefits are not enough to support you, contact a maritime attorney immediately for help.
David Anderson is a maritime attorney with Latti & Anderson LLP that helps those who have sustained injuries at sea.