Maritime Injury Statutes of Limitations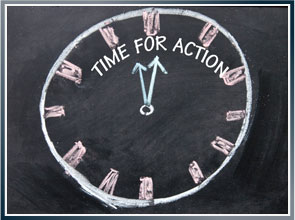 Info on Maritime Law Cases from Our Jones Act Attorneys
After suffering a maritime injury or losing a loved one in a maritime accident, the last thing on your mind is whether you need to seek legal counsel. If your employer or a watercraft owner is responsible for the accident that caused your injury, you might try to deal with the responsible party on your own, thinking that hiring an attorney is too extreme. However, if you wait too long to speak to an attorney, you could miss important deadlines that allow you to recover money for your injuries.
After you are hurt in a maritime accident, the most important thing to do is seek medical attention. Once you see a doctor, you should talk to an attorney. The statutes of limitations in maritime injury cases are strict, and if you miss them, you cannot recover.
Statutes of Limitations for Injuries at Sea
The following statutes of limitations apply to maritime injuries and accidents. If you wait longer than these time periods after your accident or injury occurs, you cannot bring suit, and you will not be able to receive compensation for your injuries:
The statute of limitations for general maritime personal injury lawsuits is 3 years from the date of the injury or accident.
If you are employed by a private company or person but the United States owned the vessel and it was being operated under contract, you must send proper written notice to the government and agent of the vessel  within 22 months of the accident, and you must sue within two years of the accident.
If you are injured on a cruise ship, the statute of limitations depends on your ticket, but it is generally one year with written notice required as soon as three months after the accident.
If you file suit under the Federal Tort Claims Act because of injuries for which a government entity is at fault, you must file a claim with the appropriate government agency within two years after the incident. Then, if the agency denies your claim, you must file a federal lawsuit within six months after the denial.
If you are injured on a vessel owned or operated by a state government, then that state's statute of limitations applies, which may require notice within a year or two with suit filed within two to three years.
Timing is Important in Maritime Law Cases
Because the statutes of limitations are definite, and because they are different depending on your circumstances, making sure you talk to an attorney as soon as possible is very important. If you miss a deadline, file in the wrong court or go through the wrong agency, you could lose out on the ability to file a case at all. If you do not send notice within the proper time period or if you fail to file suit, you will not be able to recover any compensation for your injury. It is important that you talk to an attorney who can advise you of the proper statute of limitations in your case to protect your rights.
The maritime attorneys at Latti & Anderson LLP have been helping those injured at sea and on land for over 50 years. We will discuss your case with you at no charge, and in many cases, our clients owe us nothing unless we recover money for them. If you have been in a maritime accident, whether you are a fisherman, dockworker, a merchant seaman or a passenger on a ferry or cruise ship, contact our maritime trial lawyers right away and make an appointment to tell us about your case.