How Did These Boaters Die on an Alabama Lake?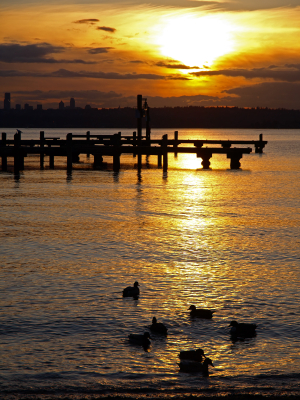 Last year, two passengers on a pontoon boat lost their lives when they were struck by another vessel in the northwest Alabama area. The pontoon boat passengers had been taken out late that night for stargazing when a barge being pushed by towboats was heading downstream. The pontoon boat stalled and the barge smashed into it. All eight of the passengers were flung off the pontoon boat. However, only six resurfaced.
According to the report, the tugboat was pushing several barges east towards the dam. As many as eight law enforcement and recovery agencies from multiple counties became involved with the search and rescue. The bodies were found three hours later, close to where the accident occurred. Investigators did not release any information regarding whether the pontoon passengers were wearing life jackets or what caused the accident.
Nighttime Boating Can Be Very Dangerous If Precautions Aren't Taken
In this accident, it appears the tugboat responsible for towing the barge may be at fault. However, the conditions were less than optimal, considering it was late at night and likely hard to see. Boaters who intend on taking their vessels out at night should be well-versed in how to navigate in the dark and know how to identify different types of vessels based on their lights. Safety measures, such as wearing life jackets, are typically ignored by nighttime boaters. However, had these passengers been complying with this and other basic safety standards, their deaths could have been avoided.
Those who enjoy nighttime boating should also take care to reduce their speed significantly to give themselves time to identify possible dangers or obstacles. In addition, all boats lights should be on, and in addition, a searchlight can be used when driving the vessel. It is also important to make sure that the vessels GPS and depth finder is working properly and if there is no GPS that there were charts on the vessel.
It is important for a proper investigation to occur to determine whether the accident was the result of equipment failure, lack of equipment or operator error.   By determining the cause,  hopefully tragic accidents like this can  be avoided in the future.
Latti & Anderson LLP is a maritime injury law firm that represents nationwide victims who have lost their lives at sea.
Source: http://www.professionalmariner.com/December-January-2016/Barge-hits-recreational-vessel-on-Alabama-lake-killing-two-boaters/