What is the Leading Cause of Death for Tugboat Workers?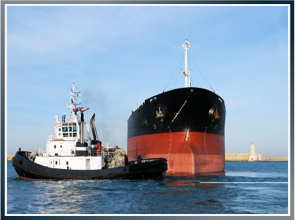 Last year, six towing industry workers died in tugboat accidents, three of which died by falling overboard. While there has been a steady decrease in the number of maritime accidents over the last 20 years, overboard accidents are still the leading cause of maritime industry deaths. Specifically, falling overboard accounts for at least 50 percent of all tugboat vessel fatalities, according to the U.S. Coast Guard. Other types of tugboat accidents include:
Capsizing
Slip and falls
Struck-by injuries
Vessel collisions
How to Stay Safe On a Tugboat
Due to the high risk of falling overboard, it is important that all crewmembers wear a personal flotation device while working onboard the vessel. In order to avoid other safety hazards, workers should always watch their feet for lock lines, ratchets that have tension in them and loose wires. It is also important that all crewmembers know the location of all emergency equipment. Additionally, lines of communication must be clear between crewmembers and the tug master.
If the worst happens and a crewmember falls overboard, alert other crewmembers by yelling "man overboard" and indicate whether the man fell along the port or starboard side. Keep the victim in your direct line of sight. A spotter needs to be designated to keep the victim in sight and point at them until they are safe. Throw or have someone else throw a flotation device into the water, though hopefully the victim is wearing their own personal flotation device. Throw a lifeline, either from the vessel or from a smaller boat, get the victim back on board and take steps to begin warming the victim.
As maritime attorney David Anderson explains, it is important to contact an attorney if the worst has happened and you have been injured in a maritime accident. You are protected under maritime law and an attorney can explain your rights and can help you move forward.
Latti & Anderson LLP is a maritime injury law firm that helps those injured at sea. We have offices in Boston and New Bedford, MA, but handle maritime cases nationwide.
Source: https://www.workboat.com/news/coastal-inland-waterways/towing-accident-report-falls-overboard-still-lead-fatalities/