Towboat Sinks on Mississippi River
The Coast Guard received a report that a towing vessel sank on the Mississippi River near the Phillips 66 Facility. The boat went down about 20 miles north of St. Louis, at a town called Alton IL.
When The Alton Fire Department arrived, the craft had already settled down in the stern. Luckily the crew got off safely prior to the sinking, and no injuries were reported.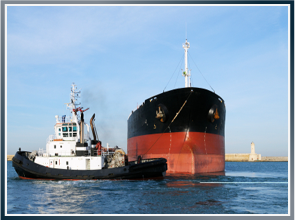 "When our boat got there, the tugboat … was not tied to a barge," the Alton Fire Chief said. "It had already completely [sunk]."
The vessel had a 2,200 gallon capacity, and was leaking diesel fuel and oil when it went down.
The local firefighting crew is working closely with Phillips 66's emergency response team in an attempt to keep the harmful chemicals from drifting downriver toward St. Louis. A hazmat container, consisting of more than 200 feet of rigid floating tube, was placed around the tow boat to skim or capture the leaking fuel and oil. A special crew from Heritage Environmental Services has been called in to retrieve the boat off the bottom of the river.
The Coast Guard is looking into the cause of the incident.
Attorneys That Handle River Accidents
Our nationwide maritime trial lawyers have been using their knowledge, skills and resources to help victims of river-based maritime accidents receive their full benefits under the law for more than five decades. If you are suffering due to a river accident, we will fight relentlessly to bring those responsible to justice and secure you and your family the compensation you need for medical expenses and lost wages.
To discuss your situation with a qualified attorney, call our office today to schedule a free consultation. 
Latti & Anderson LLP – Nationwide Maritime Attorneys
Source: http://www.maritime-executive.com/article/Towboat-Sinks-on-Mississippi-River-2014-06-23