GreenLight a Vet to Show Support This Veterans Day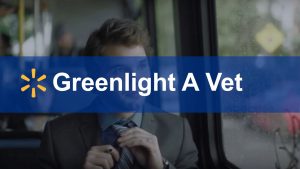 You may not know it, but green is the color of hope, well-being and renewal. This Veterans Day, the GreenLight a Vet movement is growing and helping others display their support for the brave men and women who have served this country.
It's easy! Just switch out an outside light with a green bulb, tag yourself on the map and share with your friends. This simple gesture goes a long way to display your appreciation to U.S. vets. Happy Veterans Day!
Source: http://www.greenlightavet.com/