Experienced Jones Act Lawyer Team Helping Merchant Seamen After Injury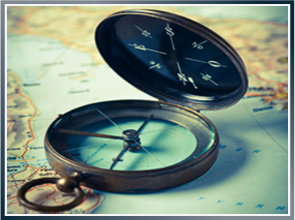 To work as a merchant seaman requires a one-of-a-kind personality. It requires long hours, heavy physical labor and working in cramped quarters on a vessel for days or even months on end away from your family and friends, without seeing a single soul other than your shipmates. Just like a worker on land, a merchant seaman can suffer injuries on a vessel. The Merchant Marine Act, commonly referred to as the Jones Act and general maritime law provide merchant seamen with compensation for their injuries. Our maritime attorneys have helped countless merchant seamen located nationwide recover money to help them after suffering injuries at work.
Who is a Merchant Seaman?
Merchant seamen are maritime workers who work on vessels shipping passengers or goods across the seas and oceans, including:
Captains
Deckhands
Crew
Chiefs
First, second and third engineers
First, second and third mates
Deck Engine Utility (DEU)

Qualified Member of the Engineering Departmen

t (QMED)
Radio electronics officers
Electricians
Unlicensed able-bodied seamen
Bosuns
Tankermen
Pilots
When these workers suffer injuries that prevent them from going to work, their entire families suffer. Regardless of fault, they are entitled to some assistance under the Jones Act and general maritime law.
Why Merchant Seamen Need a Jones Act Lawyer
As a worker who relies on their physical abilities to perform your job, your employer is only concerned of its bottom line. Under the law, merchant seamen have the right to seek Jones Act compensation and other benefits from their employers and/or the owners and operators of vessels after injuries while working on fishing boats, barges, cruise ships, tugs or dredges.The causes of injuries to merchant seamen are many and varied; each case is unique.
Common causes of merchant seamen injury on the job includes injuries caused by:
Failure to maintain equipment
Broken equipment
Lack of safety procedures
Employers' dangerous operations
Mistakes caused by negligence or inattention
Unseaworthiness of the vessel
Many merchant seamen are unaware of their rights under the Jones Act, and their employers hope they never do. Our Jones Act lawyers will uncover all the possible avenues available for recovery and work to gain the benefits workers deserve.
What Merchant Seamen Should Do to Protect Their Rights After Injury at Sea
As soon as your accident is reported, your employer, the owner of the vessel and insurance company will be investigating the workplace accident, taking statements of crew members and examining the accident scene. This could include taking photographs to fixing or repairing the cause of the accident.
It is important to protect your rights, which is why merchant seaman hurt on the job should hire a Jones Act lawyer to protect your rights and to start your own investigation.
Get an Experienced Jones Act Lawyer Working on Your Injury Case Right Away
Latti & Anderson LLP has on staff its own marine accident investigator with has ties to the maritime community who will start investigating your case right away. Moreover, we will also help you obtain the most you are allowed under maintenance and cure, which provides a stipend for you to survive while you are recuperating from your injury.
The Jones Act attorneys at Latti & Anderson LLP can explain your best options if you were hurt at working as a merchant seaman. Consequently, we can make sure you receive what you are entitled to under law, including past and future medical bills, past and future wages, pain and suffering damages, physical disfigurement and maintenance and cure payments.
Contact our maritime attorneys today and tell us your story. While located in Boston, Massachusetts, our firm has more than 50 years of experience of significant Jones Act case results we gained representing clients located or hurt nationwide. Learn more about our attorney fees and how you pay nothing if we do not obtain a recovery for you.