Maritime Companies Our Jones Act Attorneys Opposed and Won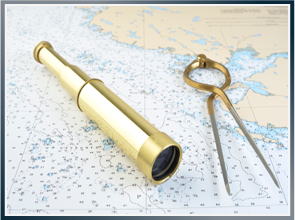 Gaining Longshoremen, Fishermen and Maritime Workers the Injury Compensation They Deserve for 50+ Years
The maritime attorneys at Latti & Anderson LLP in Boston, Massachusetts, have a broad range of experience representing injured maritime workers in lawsuits against maritime companies of all sizes and types. In our more than 50-year history, our law firm has proudly assisted workers injured on wide variety of commercial fishing and shipping vessels in addition to people hurt on recreational boats or while enjoying the water.
We focus on representing seamen, merchant fishermen and anyone injured at sea as well as their families. Contact us today if you or a loved one suffered a maritime injury or death while working at sea. We have the resources and experience to represent clients nationwide, wherever they need qualified legal help.
Our maritime attorneys have gone up against a wide variety of opponents, from the smallest companies to the biggest ship corporations and maritime employers in the world to gain the injury compensation our clients deserve.
Nationally Recognized Maritime Law Firm
We have litigated a number of high-profile maritime accident cases, such as the sinking of the F/V ANDREA GAIL and the hit-and-run collision between the M/V VIRGO and the F/V STARBOUND. Both cases drew international attention; the Andrea Gail case provided the basis for the book and film, The Perfect Storm.
We also handled the case involving the sinking of the clamming vessel the F/V CAPE FEAR, which inspired the book The Sea's Bitter Harvest by Douglas Campbell.
Examples Of Maritime Companies Our Maritime Attorneys Successfully Went Up Against
Some of the maritime companies and vessels we won verdicts and settlements from and handled maritime accident cases against include:
Alaska Tanker Company, LLC
American Tanker Company
Amistad America, Inc.
Amboy Aggregates
American Cruise Lines
American Canadian Caribbean Lines, Inc.
American Overseas Marine
Atlantic Sounding Co., Inc.
Ark Bait Company
Barton & Gray Mariner Club, LLC
Bay State Cruises Company
Blue Circle, Inc.
Boston Harbor Cruises
Bouchard Transportation Company
Buccaneer Charters LLC
Buchanan Marine
Burgess
Burgess Crew Services
Carnival Cruise Lines
John Boats, Inc.
Cashman Dredging and Marine Contracting, Inc.
Central Gulf Lines
Coastwise Packet Co.
Courageous Sailing Center of Boston
Crowley Maritime
Dann Ocean Towing, Inc.
Don Jon Marine
Dunlap Towing
Exxon
Florida Rock Industries
Foss Maritime
Genesis Marine LLC
Grand Circle LLC
GCCL (Cayman) Fleet Management Limited
Great Lakes Dredging
Horizons Lines
Hyannis Harbor Tours, Inc.
Hy Line
Interport Towing and Transportation
Interlake Steamship Company
Island Commuter Services
K-Sea Transportation
Keystone Shipping Corp.
Kirby Offshore Marine Operating
Lakes Shipping Company, Inc.
LMS Ship Management, Inc.
Maersk Lines Limited
Marine Transport Lines
Maritime Administration Department
Maritime Overseas Corporation
Massachusetts Port Authority
Matson Navigation Co.
McAllister Towing & Transportation Company
Military Sealift Command
Mobil Corporation
Modern Continental
Moore McCormick Lines
Moran Towing Corporation
NCL (Bahamas) Ltd
Norwegian Cruise Lines
Ocean Alliance, Inc.
Osprey Ship Management
Patriot Party Boats, Inc.
Penn Maritime Corporation
Reinauer Transportation Companies
R & R Caribbean, Inc.
Royal Caribbean Cruises, Ltd.
Sabine Transportation
Salisbury Towing Corporation
Schooner Liberty Clipper
Schooner Liberty Star
Shaftmaster Fishing
Sheridan Transportation Company
Skiff Creek Towing
Sun Transportation
3PSC LLC
Unites States of America
The Vane Brothers Company
Yankee Fleet
Weeks Marine
Woods Hole, Martha Vineyard & Nantucket Steamship Authority
Woods Hole Oceanographic Institution
MV CODZILLA
S/V LIBERTY CLIPPER
S/V LIBERTY STAR
MV ODYESSEY
MV PROVINCETOWN IV
MV SPIRIT OF BOSTON
 These are some of the fishing boats that we have handled for injury compensation claims against:
ABRACADABRA
AGGRESSOR
AMBASSADOR
AMBITION
ANDREA GAIL
APOLLO
BLACK BEAUTY
BOOKIE
CAPE FEAR
CELTIC PRIDE
CHALLENGER
DECISIVIE
DETERMINATION
DILIGENCE
DINAH J
DONNA MARTITA
EAGLE EYE I
EAGLE EYE II
FRANCIS M. LEE
FRIENDSHIP
GATHERER
GENTLEMEN
GEORGIE J
GRACE MARIE
HANNAH BODEN
HARVESTER
HAWK
HEAR NO EVIL
HEDY GRENNA
HELN H
HERA
HERCULES
JACK BLACK
JASON & DANIELLE
JERSEY GIRL
JERSEY PRIDE
JOHN N
HERA
ILHA BRAVA
KAREN NICOLE
LADY OF GRACE
LADY PATRICIA
LINDA LEE
LISA ROSE
MADISON III
MARIA/JO-ANN
MASTER JOEL
MICHAEL & KRISTEN
MISTER G
MISS MICHELLE III
MISS SHAUNA LLC
MISTY DAWN
NANCY ELIZABETH
NORDIC
NORDIC EXPLORER
NORTHERN EDGE
OCEAN VIEW
O'NEAL'S PRIDE
ORION
PATIENCE
PEARL O'NEAL
PERCEPTION
PONTOS
RESOLUTE
RUSTY II
SALLY MARIE
SEA FARMER
SEA WATCHER
SHELBY ANN
SONS OF THUNDER
SOUTHERN LADY
STACEY LEE
STARBOUND
STARLIGHT
STORM
SUNSHINE
GEORGE
TERESA MARIE III
TRUINFO
VILA NOVA DO CORVO II
WEATHERLY
WESTERN WAVE
WHITE WATER
WILLIAM LYNN
WISDOM
 These are some of the fishing boat companies that we have handled lawsuits against:
A B Sea Fisheries, Inc.
AGA Fishing Corp.
A.G.V Company, Ltd.
Albi Fishing Corp.
Apollo Fishing Inc.
Ark Bait Company, Inc.
Atlantic Cape Fisheries
Atlantic Enterprises
Atlantic Shellfish, Inc.
B & D Fisheries
B & N Fisheries
Black Beauty, Inc.
Blue Harvest Fisheries
Boat Santa Rita, III, Inc.
Braga Fishing Corp.
Brava Fishing Corp.
Cape Fear, Inc.
Cape Island Clam Company
Cape May Bait, Inc.
Challenge Fisheries, Inc.
Chieftain Fishing
C & B Fishing Corp.
C & C Fishing Corp/
C & R Fishing Corp.
Carlos Rafeal's vessels
Cisco's Sport Fishing
Corvo LLC
Determination Fisheries, LLC
Diligence, Inc.
Dona Martita Fishing Co.
Dudley Fisheries, LLC
Eagle Eye II Corp.
Eastern Fisheries
ESS Pursuit
Fair Wind, Inc
Fleet Management Group, LLC
F/V Captain Roberts Fisheries, Inc.
F/V Linda Lee, Inc.
F/V Gatherer, Inc.
F/V Ocean View, Inc.
Future Fisheries, Inc.
G & G Seafood
Global Seas LLC
Great Eastern Mussel Farms, Inc.
Hard Bottom Fisheries, Inc.
Harvester Fisheries, LLC
Hawk Scallop Co., Inc.
Integrity Fishing Corporation
Jordan Maritime Industries, Ltd.
Karen Nicole, Inc.
K & K Fishing Corp.
KDL, Inc.
Lady Clare, Inc.
Lady Patricia Inc.
L & G Fisheries LLC
Leanne & Noah Fisheries, LLC
Leon W. Vona, Inc.
Lynn & William, Inc.
Miss Shauna LLC
Misty Dawn, Inc.
Murtosa Fishing Corp.
Nina Fisheries, Inc.
Nordic Fisheries, Inc.
Norpel
Northern Pelagic Group
Ocean Clam, Inc.
Ocean Fleet Fisheries, Inc.
O'Hara Corporation
O'Neal's Pride, Inc.
Palex, Inc.
Patience Fisheries, Inc.
Patriots Corporation
Pearl O'Neal, Inc.
Princess Diana 1, Inc.
Quinn Fisheries, Inc.
R & P Fishing Corp.
Rognino Fisheries, Inc.
Round 2 Lobster, Co.
Sandler Fisheries, Inc. I
Sea Watch International
Silva Fishing Corp.
Southern Clam Co, Inc.
Stacey Lee, Inc.
Stinson Seafood Company
Ter-Lin Marine Corp.
Teresa Marie III, Inc.
TMT Clam Dredges
Tonnessen Fisheries, Inc.
Tyler Fishing, Inc.
Trawler Abracadabra, Inc.
Valkyrie Fishing Corp.
Vila Nova Do Corvo II, Inc.
V.J. O'Neal, Inc.
W.G. Fisheries, Inc.
Warren Alexander's vessels
White Water Seafood Inc.