Three Companies Charged for Lives Lost in 2012 Oil Rig Explosion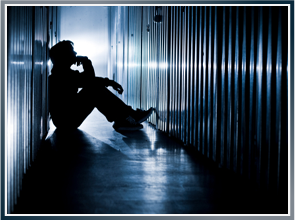 In November 2012, an oil production platform exploded in the Gulf of Mexico, resulting in an oil spill, the injury of nine workers as well as the death of three workers. Late last year, the three companies responsible for the West Delta 32 platform explosion were finally faced with criminal charges.
How Did the West Delta 32 Platform Explode?
Outer Continental Shelf Lands Act (OCSLA) standards and other federal regulations are in place for oil production platforms, in part due to the welding procedures that cause sparks and heat. This type of "hot work," as it is sometimes called, can cause explosions if proper safety procedures are not applied.
Purging or isolating hydrocarbons in pipes or tanks, for example, must be performed before hot work. Additionally, gas detectors and devices must be used to prevent flammable gas from traveling through the pipes. Both of these federally mandated safety procedures were ignored, which caused the explosion that resulted in the injury of nine workers and the death of three.
Black Elk Energy Offshore Operations LLC, Grand Isle Shipyards Inc., Wood Group PSN Inc. and three individuals face the following criminal charges for negligence that caused the explosion and endangered the lives and wellbeing of the workers on the oil platform:
Several felony violations of the Clean Water Act and OSCLA
A violation of the Clean Water Act
Eight counts where the defendants failed to follow proper safety practices under OCSLA
Three counts of involuntary manslaughter
Oil Rig Operators are Not Exempt From the Law
These companies and individuals failed to communicate the proper safety precautions to their contracted employees and people died as a result. While the oil industry can be full of wealth, oil rig operators have a responsibility to ensure the development of resources for energy must always be done carefully. Hopefully, the consequences these companies are facing will encourage other oil rig operators to more strictly enforce federally mandated safety procedures.
Latti & Anderson LLP is a maritime injury firm that assists workers who have been injured on oil rigs and other maritime vessels.
Source: http://wgno.com/2015/11/19/3-companies-3-people-charged-in-2012-oil-platform-explosion-in-the-gulf-of-mexico/