Reported Decisions & Published Cases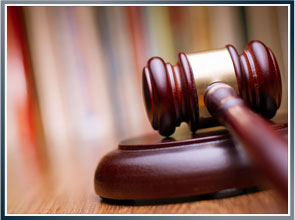 Reported Legal Decisions Improving Maritime Law
Maritime Trial Lawyers in Boston Handling Nationwide Injury Compensation Claims on Behalf of Those Injured at Sea or On Land and Their Families
Here are reported decisions and opinions for just a few of the many successful injury compensation cases our maritime attorneys have tried. With local Massachusetts law offices in Boston and the port city of New Bedford, our maritime injury lawyers are uniquely positioned to assist fishermen, seamen and other maritime workers seriously injured offshore, on fishing vessels or the docks.
From east coast to international waters, we can and have secured significant injury compensation settlements and verdicts for crew member injury cases wherever they occur. For more than 50 years, our nationwide maritime law firm has acted as a leader in maritime law injury cases. We help those hurt in ship accidents at sea and our clients can depend on for results.
Contact our maritime injury lawyers if you would like to learn more about your legal rights under maritime laws after an maritime injury. There is no obligation to move forward with filing legal action during your free attorney consultation. What you can gain is free legal advice from maritime injury lawyers who have likely handled a maritime accident case similar to yours. We have the experience and resources to gain the injury compensation passengers, maritime workers and their families deserve.
Significant Cases for Maritime Law and Personal Injury Compensation
Havener v. Jeff's Marine, Inc., 2007 ME Unpub. LEXIS 68 (D. Me. 2007)
Fuller v. Calico Lobster Co., 2007 U.S. Dist. LEXIS 94687 (D. Mass. 2007)
Cruz v. Block Island Parasail Inc., 2006 U.S. Dist. LEXIS 86912 (D. R.I. 2006)
Van Almkerk v. Thompson, 2006 U.S. Dist. LEXIS 40787 (D. N.H. 2006)
Falconer v. Penn Mar Inc., 232 F.R.D. 34 (D. Me. 2005)
Martin v. Cape Fear Inc., 2004 U.S. Dist. LEXIS 7722 (D. Mass. 2004)
Brege v. Lakes Shipping Co., 225 F.R.D. 546 (D. E.D. Mich. 2004)
Minott v. Smith, 2003 U.S. Dist. LEXIS 19976 (D. Me. 2003)
In re Atl. Mariner Inc., 239 F.Supp.2d 77 (D. Me. 2002)
Cape Fear Inc. v. Martin, 312 F.3d 496 (1st Cir. 2002)
Gifford v. Am. Canadian Caribbean Line Inc., 276 F.3d 80 (1st Cir. 2002)
Valarezo v. Ecuadorian Line Inc., 2001 U.S. Dist. LEXIS 8942 (D. S.D. N.Y. 2001)
Hopkins v. Jordan Marine, Inc., 271 F.3d 1 (1st Cir. 2001)
Matos v. Silva Fishing Corp., 21 Fed. Appx. 24 (1st Cir. 2001)
In re Cape fear Inc., 183 F.Supp.2d 228 (D. Ma. 2001)
Diefenbach v. Sheridan Transp., 229 F.3d 27 (1st Cir. 2000)
In re Bernstein, 81 F.Supp.2d 176 (D. Ma. 1999)
Pereira v. Boa Viagem Fishing Corp., 11 F.Supp.2d 151 (D. Ma. 1998)
Wilson v. Maritime Overseas Corp., 150 F.3d 1 (1st Cir. 1998)
Chisholm v. UHP Projects, 30 F.Supp.2d 928 (D. E.D.Va. 1998)
McKeown v. Woods Hole, 9 F.Supp.2d 32 (D. Ma. 1998)
Ford v. Woods Hole, Martha's Vineyard and Nantucket S.S. Auth., 1998 U.S. App. LEXIS 2861 (1st Cir. 1998)
Sullivan v. Tropical Tuna, 963 F.Supp. 42 (D. Ma. 1997)
Tavares v. Michigan Fishing, 129 F.3d 1 (1st Cir. 1997)
In re Complaint of High Stakes Fishing, 1997 U.S. Dist. LEXIS 4713 (D. S.D.N.Y. 1997)
Tavares v. Michigan Fishing Inc., 937 F.Supp. 84 (D. Ma. 1996)
In re Complaint of Uncle Sam of '76 Inc., 928 F.Supp. 64 (D. Ma. 1996)
Smith v. U.S., 943 F.Supp. 159 (D. R.I. 1996)
Conde v. Starlight I, 1995 U.S. Dist. LEXIS 17924 (D. Ma. 1995)
In re High Stakes Fishing, 1995 U.S. Dist. LEXIS 13533 (D. S.D.N.Y. 1995)
Guenette v. Brode, 1995 U.S. Dist. LEXIS 14895 (D. Ma. 1995)
Smith v. Mar Inc., 896 F.Supp. 75 (D. R.I. 1995)
In re Mal de Mer Fisheries, 884 F.Supp. 635 (D. Ma. 1995)
Gouin v. Nolan Associates, LLC, -- F. Supp. 3d, 2018 WL 1750457 (D.MA 2018)
Block Island Fishing, Inc. v. Rogers, 844 F.3d 358 (1st Cir. 2016)
Le v. Diligence, Inc. 312 F.R.D. 245, 2016 A.M.C. 602 (D. MA 2015)
Clausen v. Sea-3 Inc., 21 F.3d 1181 (1st Cir. 1994)
Willard v. Constellation Fishing Corp., 136 F.R.D. 28 (D. Ma. 1991)
Moynihan v. Silver Star Maritime S.A., 1990 U.S. Dist. LEXIS 8828 (D. Ma. 1990)
O'Halloren v. Quarzite Carrara, 129 F.R.D. 24 (D. Ma. 1990)
Kehoe v. Boat Sara T. Inc., 653 F.Supp. 853 (D. Ma. 1987)
Tringali v. Hathaway Machinery Co., 796 F.2d 553 (D. Ma. 1986)
Allen v. Exxon Shipping Co., 639 F.Supp. 1545 (D. Me. 1986)
Brown v. U.S., 790 F.2d 199 (1st Cir. 1986)
Carollo v. Global Cape Ann Corp., 627 F.Supp. 1507 (D. Ma. 1986)
Stacey v. Bangor Punta Corp., 108 F.R.D. 72 (D. Me. 1985)
Baldassare v. Delta Air Lines Inc., 1982 U.S. Dist. LEXIS 15003 (D. Ma. 1982)
Burrell v. Sperry Rand Corp., 534 F.Supp. 680 (D. Ma. 1982)
Raymond v. I/S Caribia, 626 F.2d 203 (1st Cir. 1980)
Magno v. Canadian Pacific Ltd., 84 F.R.D. 414 (D. Ma. 1979)
In re Petition of the Boat Camden Inc., 569 F.2d 1072 (1st Cir. 1978)
Anderson v. Iceland S.S. Co., 585 F.2d 1142 (1st Cir. 1978)
Delta Air Lines Inc. v. U.S., 561 F.2d 381 (1st Cir. 1977)
Northway Decking and Sheet Metal Corp. v. Inland-Ryerson Constr. Products Co., 426 F.Supp. 417 (D. R.I. 1977)
Beaulieu v. Hartigan, 430 F.Supp. 915 (D. Ma. 1977)
Powell v. F.J. O'Hara and Sons Inc., 411 F.Supp. 377 (D. Me. 1976)
Geehan v. Trawler Arlington Inc., 547 F.2d 132 (1st Cir. 1976)
In re Aircrash Disaster at Boston, 415 F.Supp. 206 (D. Ma. 1976)
Cella v. Partenreederei MS Ravenna, 529 F.2d 15 (1st Cir. 1975)
Kinsella v. Zim Israel Navigation Co., 513 F.2d 701 (1st Cir. 1975)
Carroll v. Protection Maritime Ins. Co., 512 F.2d 4 (1st Cir. 1975)
Donahue v. Rodd Electrotype Co., 1 Mass. App. Ct. 876 (Mass. App. Ct. 1974)
Powers v. Bethlehem Steel Corp., 483 F.2d 963 (1st Cir. 1973)
Bostrom v. Astro Crecido Cia, Nav. S.A., 477 F.2d 718 (1st Cir. 1973)
Ricker v. Northeastern Univ., 361 Mass. 169 (Ma. 1972)
Halley v. Hugh Nawn Inc., 356 Mass. 28 (Ma. 1969)
Palmer v. Boat Edith L. Boudreau Inc., 352 Mass. 179 (Ma. 1967)
Vaiarella v. James F. Shanahan Corp., 352 Mass. 241 (Ma. 1967)
Reardon v. Baker, (353 Mass. 754 (Ma. 1967)
Metcalf v. Bay Ferries, Ltd., 937 F.Supp. 2d 147 (D.MA 2013)
Zaglaka v. Sprague Energy, 919 F.Supp. 2d 163 (D. ME 2013)
Fuller v. Calico Lobster Company, Inc. 527 F.Supp. 2d 184 (D.ME 2007)