9-Year-Old Dies in Tragic Boating Accident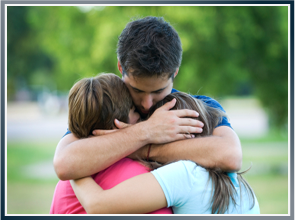 Two boys fell off a rented pontoon boat while at a Maryland resort and both were struck by the boat's propellers. The 11-year-old boy sustained lacerations, but survived the boating accident. The 9-year-old, however, suffered more serious injuries and went into cardiac arrest before dying.
This was the third Maryland boating accident involving rented pontoon boats to occur within three weeks. The second victim stood on the edge of a pontoon boat when the vessel hit a wake and she fell overboard. The boater suffered serious injuries to her leg and face, but was rescued. In the third boating accident, a pontoon boat ran aground and knocked seven people into the water, causing two serious laceration injuries from the propeller.
How to Stay Safe on a Pontoon Boat
Boating laws vary from state to state. Some states have a minimum age requirement to operate a boat, some only require a boating safety course certificate after a certain age and some states have no requirement at all. In Maryland, anyone born after July of 1972 must have a certificate showing they passed a boating safety education course in order to operate a motorized vessel. Anyone under the age of 12 may not operate a motor-powered boat.
Most often, pontoon boat accidents are caused by the following:
Inexperienced operators
Reckless boating
Operator inattention
Passenger or skier behavior
Drunk boating
That said, there are some things you can do to keep yourself and your passengers safe, including:
Stay sober. No matter what state you are in, it is illegal to operate a vessel while intoxicated. Keeping your passengers sober is a good idea as well. Drunk passengers are more susceptible to drowning or slip and fall accidents.
Wear a lifejacket. Regardless of whether you and your passengers are experienced swimmers, a life jacket could be the difference between life and death.
Keep alert. Be aware you may not be the only vessel on the water. In crowded areas, watch for jet or water skiers. Navigating a boat is nothing like navigating a car, so be aware of danger zones and turning radiuses.
Have a plan. Know what the weather will be like that day. Additionally, tell someone where you're going and when you will return. Have a safety plan and be sure to tell all passengers where safety equipment is located.
Take a boating safety course. Whether or not you own a boat, these course can come in handy and teach you the best safe boating practices.
Latti & Anderson LLP is a maritime injury law firm that helps those injured on the water. We have offices in New Bedford and Boston, MA, but help those hurt in maritime accidents nationwide.
Source: http://mdcoastdispatch.com/2016/08/18/child-killed-in-boating-accident-disturbing-trend-of-incidents-in-bay-this-summer/