Injured In a Recreational Boating Accident?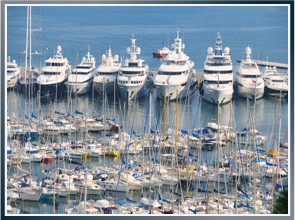 Help from Maritime Trial Lawyers
New Englanders love the summer. From the Massachusetts coast to the freshwater lakes and rivers to the west and north, there are many opportunities in the Boston area to enjoy the water while the weather is warm. However, with the warm weather and presence of recreational boaters in local waters, comes the risk of accidents. At Latti & Anderson LLP, our maritime attorneys have years of experience helping people injured in recreational boating accidents. Whether you were injured, tubing, jet skiing, sailing, recreational fishing or while sightseeing on a chartered boat, our firm has experience you can count on.
Recreational boating accidents may take place in a number of vessels including:
Sailboats
Sculls
Canoes
Yachts
Motor boats
Fishing boats
Charter Vessels
Personal watercraft, including jet skis and wave riders
Our maritime trial lawyers have obtained payment for medical bills, past and future pain and suffering, past and future lost wages, impairment of earning capacity and other costs of a recreational boating accident caused by:
Excessive speed
Lack of or improper navigational lights
Defective or missing equipment
Operator error or inexperience of operator
Hit and run
Traveling at a high rate of speed
Producing a wake in a no-wake zone
Overcrowding
Collisions with other vessels
Collisions with rocks, docks, jetties, piers and sandbars
Operating in poor and/or rough weather conditions
Accidents on recreational watercraft can leave you with serious injuries including fractured vertebrae, traumatic brain injuries, spinal cord injuries, back and neck injuries that could lead to paralysis, herniated discs, broken bones and even death.
Why Hire Us?
It is important to determine the relevant laws after a recreational accident. Recreational boating accidents can be complicated. There may be little or no insurance coverage. It may be difficult to prove negligence. The applicable laws vary depending on where the accident occurred: did it take place on a lake, on navigable international waters, or on state waters closer to shore? Was defective equipment involved? Matters such as these require the scrutiny of an experienced maritime law attorney who can identify the right laws under which to file claims for compensation and who knows how to properly investigate the claim to obtain maximum compensation.
At Latti & Anderson LLP, our maritime attorneys have years of proven experience. Whether you suffered an injury in a boat on a lake or off of Boston Harbor or on a sailboat in the Atlantic Ocean, our maritime trial lawyers can help you. Contact our maritime trial lawyers today for a free consultation. With more than 50 years of experience, you can feel confident in our abilities. We represent clients nationwide.