Can Life Jackets Save Lives?
Can Life Jackets Save Lives?
It seems like a ridiculous question to ask, but according to Laurel Anders, Director of the Pennsylvania Fish and Boat Commission, "Almost 80 percent of all boating fatalities happen to boaters not wearing a life jacket."
Why Don't People Wear Life Jackets?
Many people don't wear life jackets because they can swim. However, a recent survey by the American Red Cross found that most Americans overestimate their ability to swim. Overall, the Red Cross uncovered that more than half of the people surveyed (a staggering 54%) did not have basic swimming skills.
Some did not even know how swim at all.
Why Should I Wear a Life Jacket?
Even if you are among the 46 percent who can swim, swimming ability alone cannot prevent drowning.
One of the main reasons people drown is sudden immersion in cold water, not an inability to swim. When a person falls into cold water below 70 degrees, the body's first reaction is an involuntary gasp for air. This is beyond anyone's control and even the most proficient of swimmers will soon begin to hyperventilate.
"There is a wealth of new research on cold water survival," Anders said. "Wearing a life jacket significantly increases a person's chance of survival. Without a life jacket, a victim may inhale while under water and drown without coming back to the surface. This can only be prevented by wearing a life jacket at all times while on the water."
In order to prevent this tragedy, try to:
Wear a life jacket, even when not required.
Never boat alone.
Check the weather and water temperatures and don't go out in bad weather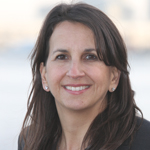 Latti's Little Extra: Many life jackets are designed to help insulate the wearer in cold water.
Latti & Anderson LLP – Nationwide Maritime Attorneys