Are Recreational Boating Fatalities Decreasing?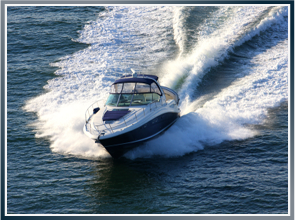 The U.S. Coast Guard has some good news for summer boaters. According to the 2015 Recreational Boating Statistics report, the number of boating fatalities nationwide is 626, which is the third-lowest number on record.
The report goes on to say the number of injuries caused by recreational boating accident injuries have decreased from 2,678 reported accidents to 2,613— a 2.4 percent decrease from the previous year. However, alcohol was still the leading factor is fatal boating accidents and caused 17 percent of all deaths occurring on recreational boats. Operator inattention, inexperience, machine malfunction and speeding are the other primary factors in boating accidents.
How to Stay Safe While Boating
Now that summer has arrived, it's time to get out on the water. Whether it's taking your family out for the day or taking a fishing boat out, it is important to understand how to keep yourself and your passengers safe this summer by doing the following:
Always check the weather prior to departing. If you start to see dark clouds, faster winds and feel a drop in temperature, it's probably safer to get off the water
Stay clear of larger vessels, as they are more difficult for operators to stop or make sharp turns
It is best if you are not the only one on board who has a general understanding of how your boat handles, how it operates and is somewhat familiar with boating safety
Have a float plan and give it to a friend or staff member at the marina. Give your name, contact information, the names of all passengers, type of boat you have and an itinerary that includes what time you expect to return
Avoid drunk boating, as it is one of the leading causes in boating accidents
Get a free vessel check from the U.S. Coast Guard
Take a boating course, even if you already have experience
Always wear a lifejacket and encourage your passengers to do so, as well
Every time you take your boat out is a new experience and you want to make sure it is a safe one. Always abide by these safety tips to ensure you and your passengers make it back home safely. Though the number of fatal accidents has decreased this last year, the danger is still present.
Latti & Anderson LLP is a maritime injury law firm that helps victims who have been injured in boating accidents.
Source: http://www.maritime-executive.com/article/recreational-boating-fatalities-decreasing