Why Would a Recreational Boat Strike Land?
If you follow trends in recreational boating, recently there have been a number of high profile cases where vessels have struck land or properties.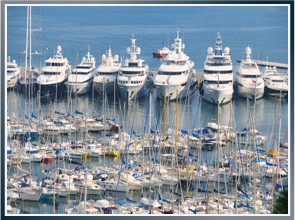 Remember, recreational boats can run aground for a number of reasons, including:
Drunk boating
Speeding or reckless operation
Poor weather
Inexperienced operators
Defective equipment
These are just a few reasons why a boat may travel off course and run aground  or collide with  an object or a property. Keep in mind, in some instances recreational boat accidents can prove to be fatal. Additionally, they can lead to serious personal injuries like fractured vertebrae, traumatic brain injuries, spinal cord injuries and neck injuries.
If you are ever involved in a recreational boating accident, it may be wise to seek the advice of a maritime attorney. Remember, an experienced attorney can investigate your case and determine why the accident took place and if you are entitled to damages.
Boat Crashes into Florida Restaurant
We bring up this subject because recently in Ruskin, Florida a boat crashed into a popular waterfront restaurant, generating national headlines. According to WPTV-TV, the speedboat was carrying seven people in dense fog when it slammed into the restaurant off the coast, which was heavily occupied.
Witnesses told the media that the scene looked like something out of an action movie. Incredibly, nobody was injured in the accident. "The first reaction was I thought there were dead people on the beach. That's the first thing I thought, someone is dead," said one witness.
An investigation into the accident is ongoing. WPTV reported that the captain of the boat could face a second-degree misdemeanor. Authorities said they do not believe alcohol was a factor in the accident.
Speaking to an Attorney About a Recreational Boating Accident
If you have been injured in a boating accident, an attorney could help determine if your injuries were a result of negligence following a recreational boating accident.
The legalities surrounding these types of collisions can be complicated, as insurance companies may be involved. A maritime attorney can properly investigate your claim and potentially help you obtain maximum compensation.
Latti & Anderson LLP – Nationwide Maritime Attorneys
Source: http://www.myfoxtampabay.com/story/28180179/boat-crashes-into-ruskin-marina