Is South Florida the Deadliest Area in the State for Boaters?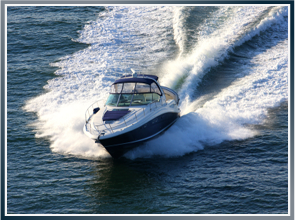 Keys, Broward, Miami-Dade and Monroe counties have been found to be the deadliest areas for boaters in Florida. Last year, Florida had 55 boating deaths, five of which occurred in Monroe County and just as many in Broward. While this was a decrease from the 73 deaths that occurred in 2014, the numbers are still high and they show many of the deaths occurred in South Florida.
The Boating Accidents Statistical Report was compiled by the Florida Fish and Wildlife Conservation (FWC) Commission and considers a "reportable boating accident" as a boat accident that involves loss of a boat, at least $2,000 in property damage, injury or death. That said, the 2015 report showed the following:
96 reportable accidents occurred in Miami-Dade, causing three deaths, 74 injuries and $3 million in property damage
78 reportable accidents occurred in Monroe, causing five deaths, 48 injuries and $646,842 in property damage
57 accidents occurred in Broward County, causing five deaths, 42 injuries and an unknown amount of property damage
What Causes So Many Boating Accidents in South Florida?
According to the FWC report, nearly half of all state boating accidents last year were collisions, for which 34 percent of those collisions were caused by inattention or when an operator failed to maintain a proper lookout. The FWC warns boaters on how important it is for operators to maintain a proper lookout at all times.
More than half of the 55 boating deaths that occurred last year were caused by drowning, according to the FWC report. Boat operators and all passengers must wear life jackets at all times.
Many of the more serious boating accidents occurred at night. However, personal watercrafts are prohibited from running at night for this specific reason.
According to the U.S. Coast Guard, drunk boating contributed to 21 percent of all fatal boating accidents. As tempting as it might be, boat operators must stay sober when out on the water. The legal blood alcohol content level in Florida is .08.
The State Needs to Do More to Protect Boaters
Florida has more registered boats than any state in the country. More than 915,000 boats are registered and experts estimate there are more than 1 million unregistered crafts, such as canoes and paddleboards. However, statewide, there were 737,103 serious boating accidents, which is actually an increase from the number of accidents in 2014. The state legislature needs be more proactive in protecting boaters. There need to be more education programs, more awareness of boating risks spread, more safety regulations, boat inspections and more patrols along the waterways to help decrease the number of accidents.
Latti & Anderson LLP is a maritime injury law firm that helps those injured in boating accidents across the country.
Source: http://www.miamiherald.com/news/local/community/broward/article79151442.html