Massive Maritime Salvage Begins to Re-Float Costa Concordia
As the final phase of the Costa Concordia salvage operation gets underway, Italian locals, maritime engineers and government officials shared a moment of silence to commemorate the 32 people who died when the massive cruise ship ran aground back in 2012.
When the Concordia was built in 2004, it was among the largest cruise ships in the world—more than double the size of the Titanic. Accordingly, the effort to raise her from the murky depths has become the largest maritime salvage in history. Costs for the project have been estimated at close to $2 billion.
The first phase of the salvage involved construction of a horizontal platform underneath the submerged hull. Next, air will be pumped into enormous box-like structures that have been welded to the Costa Concordia's body, forcing out seawater and raising the vessel by over 40 feet.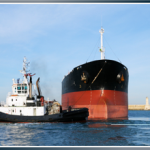 Once the vessel is upright and stable, it will be towed away from tiny Isola del Giglio, where it has rested silently for the last two years.
After months of investigation into the sinking, five staff and crew were found guilty of manslaughter and given prison sentences of varying lengths. The ship's captain, Francesco Schettino,arrested on suspicion of manslaughter and several violations of the Italian Code of Navigation, is attempting a plea bargain. He showed extreme dereliction of duty, however, and should not be given leniency.
It has recently come to light that the 54-year-old captain's 26-year-old dancer girlfriend admitted to being on the ship without a ticket, and lounging on the bridge with the distracted skipper. This almost certainly contributed to the chaos during the disaster.
 What Can I Do If I Was Injured on a Cruise Ship?
There is little doubt that a harsh sentence needs to be given to the careless captain. When we sail on a cruise ship, we entrust our lives to the captain and crew. A strong message must be sent in this case that it is absolutely unacceptable for a captain to behave like this.
If you have been injured or lost a loved one in a cruise ship accident, understand that you are not alone. The experienced maritime attorneys at Latti & Anderson can help you recover the damages you deserve in this difficult time. Contact us today for a free consultation.
Latti & Anderson LLP – Nationwide Maritime Attorneys
Source: http://www.euronews.com/2014/07/14/massive-maritime-salvage-begins-to-re-float-costa-concordia/