Compensation for Cruise Ship Injuries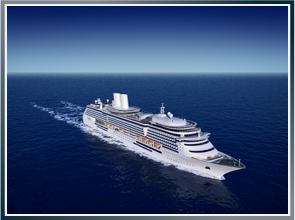 Our Maritime Trial Lawyers Know What to Do
Cruises are meant to be fun vacation getaways, and for thousands of Americans every year, they are exactly that. However, injuries and accidents do occur on cruise ships, and sometimes even intentional injuries are inflicted on both passengers and crewmembers. The maritime attorneys at Latti & Anderson LLP help victims of cruise ship injuries, whether the victim is a passenger or a crewmember. We have over 50 years of experience handling maritime law cases, and we can ensure that clients injured on a cruise have the strongest possible cases as they seek compensation for maritime injuries or wrongful death. If you or a loved one were involved in the COSTA CONCORDIA cruise accident, please submit your information via our contact form on the right so that we can help you get the compensation you deserve.
If you are a victim of an injury on a cruise ship, the first thing you must know is that your ticket governs your rights as to when and where you can file a claim. Your ticket will limit the amount of time you have to file a lawsuit, and the ticket will also provide that you must give notice before you file a lawsuit. If you fail to give notice and/or fail to file suit within the time specified by the ticket, you will not be able to bring a lawsuit, and you will be barred from recovering damages for your injury. Notice periods for injury and accident claims on tickets can be as short as three months, with a lawsuit required within one year. Additionally, the tickets set forth the venue where the victim must sue. For the majority of cruise ships, the venue is either Miami or Seattle.
The majority of ocean cruise lines register their ships outside of the United States. We know the relevant national and international laws necessary to create a case for you where we can try to maximize your damages. We file claims on behalf of passengers injured or made ill on foreign registered cruise ships heading to Florida, the Caribbean and elsewhere.
Common claims against cruise ships include:
Collisions
Injuries due to rough weather
Falling overboard and drowning
Food poisoning
Legionnaire's Disease
Slip and falls on decks, dance floors, loose carpet, stairs, gangways and other hazards
Cruise Ship Assault
Aside from injuries causes by accident or negligence, there is also a risk of assault while traveling on a cruise ship. Both physical and sexual assaults happen with disturbing frequency, by and against passengers and crew alike. FBI statistics show that crew members are responsible for over half of the sexual assaults that occur on cruise ships.
Where and when you were assaulted will determine what law covers your assault. Many people do not realize that once you leave the territorial waters of the United States, the laws of the United States no longer protect you. The recently-passed Cruise Vessel Security and Safety Act requires cruises to report crimes to the FBI and the U.S. Coast Guard and requires additional safety measures, such as peepholes on doors and greater surveillance cameras on cruise ships. However, because there are limited laws to protect victims, it is important that you contact an experienced maritime trial lawyer if you are attached on a cruise ship.
Our maritime trial lawyers have extensive knowledge of maritime law and can help you get compensation regardless of where you were on the water, or who it was that assaulted you. We have obtained numerous verdicts for victims of assaults on cruise ships, both sexual and otherwise, and can do the same for you.
Let Us Help You
If you have suffered a cruise ship injury, whether it is illness, assault, or any other incident, we can help you get compensation. When your dream vacation becomes a nightmare, contact our maritime attorneys and tell us your story. We will advise you of your rights and your options with compassion and with a determination to help you. We represent clients nationwide – call today.