Long Island Man Charged After Deadly Boating Accident
Boating while drinking is never a smart idea and can lead to tragic consequences. Even when a boat's captain refrains from having a drink, a boat trip full of drunk passengers can end in tragedy just as easily—the better move is not to have alcohol onboard at all.
In a horrific boating accident earlier this month, about 14 people were onboard Ray Balboa's boat when he stopped to let them go for a quick swim.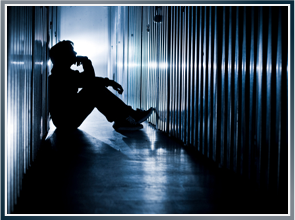 As he called everyone back onto the boat, Balboa started the engine, unaware that one passenger had jumped back into the water. Immediately struck by a propeller, the young man was rushed to the hospital, where he was pronounced dead.
Witnesses have insisted they saw Balboa following safety rules. "[He] did everything correctly," said Betty Levenson, who saw events unfold from her backyard. She and her husband Eugene heard Balboa ask, "Is everybody on board?" and then perform a head count.
Blood alcohol tests are pending, but police believe Balboa showed signs of inebriation. He was charged with vehicular manslaughter and operating a vessel while intoxicated. Balboa denied drinking when speaking with responding officers.
"I didn't drink, dude," Balboa said. "This whole thing is not me. I was trying to please other people. It's crazy. I can't believe it."
My Friend Was Hurt in a Recreational Boating Accident, and We Need a Maritime Trial Lawyer
When we go out on the water with friends and family, we assume that everyone will have fun, and we'll all come back safe and sound. All it takes is one mistake to change all that forever. If you have lost a loved one in a recreational boating accident, your family deserves the time and resources to deal with the devastation of your loss.
At Latti & Anderson LLP, we never treat our clients as just another case. Our maritime attorneys will fight for the justice you deserve and the compensation your family needs. Share your story on our Facebook page and then call us for a free consultation.
Latti & Anderson LLP – Nationwide Maritime Attorneys
Source: http://newyork.cbslocal.com/2014/08/11/long-island-man-charged-after-deadly-boating-accident/