Will My Kids Be Safe During a Boating Party?
Alcohol usage is the leading factor in U.S. recreational boating deaths, accounting for 17 percent in 2012. This means that alcohol abuse on the water is responsible for almost one in five American boating deaths.
Unfortunately, many people do not seem to be learning from these sobering figures, and another case of drunk boating has cropped up in the news.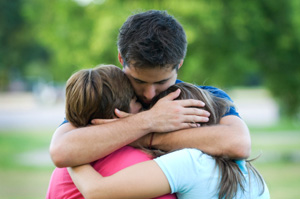 This time, police have charged a 52-year-old woman with operating a boat under the influence of alcohol, after a horrific accident that caused the deaths of a 9-year-old boy and 5-month-old boy in South Carolina last month.
The two young boys were thrown into the water when the boat capsized; the 9-year-old was rescued and flown to the hospital, but he died about an hour later. The other child was only 5 months old. It took several hours of frantic searching in the dark before his little body was discovered in about 20 feet of water.
The 9-year-old was wearing his life jacket, but the baby was not wearing one when he was found. The baby's parents were on the boat and holding him when the boat capsized. At some point, the infant's life jacket apparently slipped off.
Thompson refused a field sobriety test at the scene. After a warrant was issued to compel a breathalyzer test, the woman was charged with two counts of driving a boat under the influence.
If You Have Been Injured by a Drunk Boater, a Nationwide Maritime Attorney Can Help
We should always avoid drinking alcohol while boating, just as we avoid it while driving. While it is well established that alcohol affects balance, coordination and judgment, it is also important to remember that its effects are intensified by exposure to sun and heat.
If you have been injured in a drunk boating accident, please contact our maritime trial lawyers right away. We help those injured at sea and on land, and have done so for over 50 years – call today for a free consultation regarding your case. We represent clients nationwide.
Latti & Anderson LLP – Nationwide Maritime Attorneys
Source: https://www.foxcarolina.com