Hurt in a Drunk Boating Accident?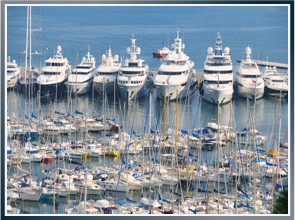 Help From Maritime Attorneys
Drunk boating is the cause of many, if not most, of the injuries sustained during recreational boating accidents. Coast Guard statistics show that alcohol is involved in about one third of all boating fatalities, making it the leading contributing factor in fatal boating accidents. Despite the dangers of drinking while boating, it is difficult for the Coast Guard or local state authorities to enforce the law, leading to thousands of injuries every year.
If you suffered maritime injuries as the result of a maritime accident with a drunken boater, the maritime attorneys at Latti & Anderson LLP can help. Our experienced attorneys understand how the federal maritime laws and state laws can protect the victims of drunken boating accidents.
If you are in a boating accident because of drunk boater, there are a number of things you can do to help your case following the accident. First and foremost, seek medical attention – your health and safety are the most important issues. If you are able to after the accident, take your own pictures as soon as possible. Do not make any statements to the boat owner, the insurance company or the owner's or insurance company's investigators prior to talking to a maritime attorney.
It is very important that you hire an attorney to start the investigation and work with the investigative agencies from the U.S. Coast Guard, harbor master and Environmental Police to the insurance companies. It is also important to have an attorney who can take steps to preserve information regarding the vessel, find out what occurred prior to the accident, research the accident and take pictures. An experienced attorney should obtain statements from all those who were with the drunk operator prior to the accident and talk to those who witnessed the accident.
It is important that steps are taken early on after an accident to help preserve the evidence and to maximize damages. A maritime attorney knows the specific laws that apply and the best way to maximize damages, whether under state or federal law. The accident's location, the victim's status as a passenger or employee and whether the victim has dependents all determine what damages the victim can receive, from pain and suffering to wage loss.
If you have lost a loved one in a tragic drunk boating accident, the same suggestions apply – do not speak to anyone about the accidents or make any statements to anyone until you contact an attorney as soon as possible. We can help you cut through the red tape and delaying strategies employed by insurance companies to help you recover after a drunk boating accident injured you or killed a family member.
If you have been hurt by a drunk boater, do not hesitate; contact our maritime trial lawyers. We have been helping those injured at sea and on land for over 50 years – call today and tell us about your case. We serve clients nationwide.