Could a Ferry Crash Into a Pier?
Could a Ferry Crash Into a Pier?
Ferry crashes often have devastating results. When you're riding on the road in a car or truck, you are very aware of how often auto accidents occur, so you keep your guard up. However, for those riding ferryboats, their guard is often down because people are less used to being involved in ferry accidents than car wrecks, which results in less precautions being taken and a more chaotic aftermath.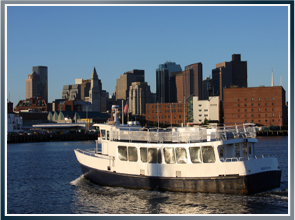 In mid-October, a ferry crashed into a pier, causing damage to the facility and 10 injuries, according to Professional Mariner. The incident took place in San Francisco around 5:45 p.m. on a Sunday.
Reportedly, the wreck happened while the ferry, the Peralta, was backing out of the Pier 41 terminal. As the vessel backed up, it hit a piling, a collision that resulted in 10 passengers being hurt. After the crash, the injured passengers were taken to hospitals for treatment, and the ferry was taken out of service temporarily.
The Coast Guard is investigating the incident.
Who Can Help Me If I Am Hurt in a Ferry Accident?
For more information about ferry accidents and how our experienced maritime trial lawyers can help you if you've been injured, give us a call today to schedule a no-cost, confidential consultation.
Latti & Anderson LLP – Nationwide Maritime Attorneys
Source: http://www.professionalmariner.com/Web-Bulletin-2014/Ten-injured-when-ferry-strikes-San-Francisco-pier/