How Safe Are Marina Refueling Stations?
We all love a day out on the boat. One of the things we must attend to before heading out on the water is getting the boat properly fueled up and ready to go. Refueling a boat is not something to take lightly. Accidents can happen in the blink of an eye if you are not careful.
Gasoline vapors weigh more than air and can spread quickly or cause explosions. By following a few simple precautions, the likelihood of an explosion can be significantly reduced.
Check for gasoline vapors. The "sniff test" is the best way to detect a fuel leak.
Check your fuel system connections frequently. Engine vibrations and the pounding of rough water can loosen connections.
Never overfill the tank. Keep fuel from spilling into the water during fueling.
No smoking. This is just solid advice regardless of where you are.
The Dangers of Ignoring Safety Precautions
A Nassau County man was killed last month in an explosion while he and three friends were refueling his boat at the Manhasset Bay marina in Port Washington.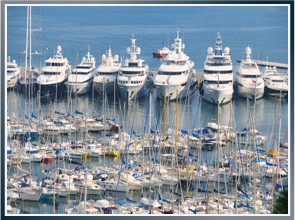 Former NYPD police captain Bob Hogan, 74, was thrown into the water due to the force of the explosion of the 33-foot motor boat.
Nassau County Assistant Fire Marshal Michael F. Uttaro said Hogan's body was recovered from the water. Police confirmed Hogan's identity on Thursday.
A dock worker shoved the vessel away from the dock and suffered burns to his arms and face. The burning craft drifted away and set a nearby dock on fire, damaging two other boats. The dock worker was transported to a local hospital.
The fire appears to have been caused through failure to follow proper safety measures during refueling.
I Was in a Boating Accident. Do I Need a Maritime Attorney?
If you have been the victim of a boating accident, the first thing you should do after seeing your doctor is to talk to an experienced maritime attorney. Because maritime law is so complex, consulting with an attorney is vital so you can be informed as to what your rights are and whether or not you have a viable case.
The experienced maritime attorneys at Latti & Anderson have over 50 years of experience helping clients retrieve the compensation they deserve. Call us today for a free consultation, or share your story on our Facebook page.
Latti's Little Extra: Use ethanol instead of kerosene in the galley, because an alcohol fire can be extinguished by adding water.
Latti & Anderson LLP – Nationwide Maritime Attorneys