Why Did a Recreational Boat Burst Into Flames?
Some boaters think life jackets are too cumbersome, and only necessary for "other people." This kind of arrogance is bound to cause problems. Everyone should put on a life jacket before starting their boat's engine.
Just last month, for example, a boat burst into flames when its owner turned the ignition key.
Authorities in Oklahoma are trying to determine what caused the explosion. The boat's owner said the engine "just made a big pop." Luckily, no one was hurt when "the back seat flew up in the air" and landed in the water.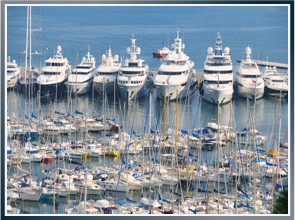 While authorities seek an official cause for the fire, there is one very likely explanation. Gasoline fumes are known to build up in a boat's engine compartment and can ignite when the engine is started. This is why every watercraft is equipped with an engine fan, or "blower."
"Every owner's manual…would recommend that they run that blower for four minutes, at least, before they start the motor," said a member of Oklahoma Highway Patrol's Marine Enforcement Section. Doing so will clear out combustible vapors and reduce the possibility of an explosion.
The blower is activated by flipping a switch near the ignition key. There is even an indicator light to let users know that the blower is on. It is a simple step that far too many boat operators ignore in their haste to get out on the water.
I Need a Maritime Attorney For a Boating Accident
If you were injured in a recreational boating accident, you may be able to sue for damages. Maritime law is complex, however, so regardless of the circumstances that led to your injury, you need to know what your rights are and what options you have. Give us a call, and let our experienced maritime trial lawyers explain your legal rights for free.
Latti & Anderson LLP – Nationwide Maritime Attorneys
Source: http://kfor.com/2014/09/01/officials-offering-boat-safety-tips-after-boat-bursts-into-flames/