Hurt Your Back or Neck Working at Sea?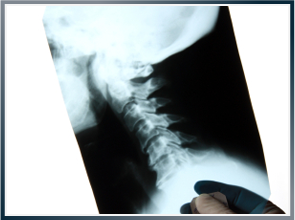 Our Maritime Injury Lawyer Helps Commercial Fishermen, Merchant Seamen and Ship Passengers Collect Fair Damages
Latti & Anderson LLP is a maritime law firm born out of a more than 50-year family legacy of helping maritime workers, merchant seamen and those hurt on the water gain the fairest recoveries possible under admiralty laws. We have a history of success handling neck and back injury cases that occur at sea and on the docks. For one client, a crewmember who sustained crushed vertebrae after an accident on a scallop boat, our firm obtained a settlement of over $2 million after bringing claims of negligence against his employer and unseaworthinesss against the owner of the vessel.
While it makes sense that maritime workers or passengers who suffer neck and back injuries should automatically receive fair compensation to cover their medical bills, income lost from time off work recovering or compensation for their inability to no longer be able to work after a spine or neck injury, the reality is that people in this situation will most likely need the help of an experienced maritime injury lawyer.
An attorney can help ensure those responsible for causing or contributing to the accident provide the recoveries victims and their families deserve. Otherwise, victims of neck and back injuries run the risk of not having their rights upheld and possibly losing their ability to hold the employer, fishing company, vessel owner or other parties accountable.
Our work helping fishermen, merchant seamen and other maritime workers nationwide aggressively fight those at fault means you will have a strong ally who knows the law seeking fair compensation on your behalf while you or your loved one focuses on moving forward after a serious neck or back injury. A maritime injury lawyer at our firm will explore the best legal options to gain damages under the Jones Act and general maritime laws to recover the medical treatment, therapy and other costs you need.
What are Common Causes of Neck and Back Injuries On the Water?
Merchant seamen, commercial fishermen and ship crewmembers perform heavy physical work for long hours on the water. Various admiralty laws entitle these maritime workers to compensation when they get injured on the job.
A passenger injured on a boat may also be entitled to compensation under maritime law for suffering back and neck injuries. Despite what you may think or have been told, the boat owner or operator can be responsible for injuries that occur as a result of operating the vessel in bad weather conditions. Injuries due weather conditions are simply not an act of God; many times, boat owners and operators claim this to limit your ability to recover compensation!
Factors that commonly lead to accidents that can cause serious back and neck injuries include:
The vessel owner's negligence
The vessel operator's negligence
Lack of training
Lack of staffing
Inadequate and/or faulty equipment
Lack of procedures and operations
Improper operation of the equipment or vessel
Lack of safety equipment
Failure to follow safety procedures and/or lack thereof
Unsafe working conditions
Failure to follow state and federal regulations, such as United States Coast Guard Regulations
Since maritime law is federal law, we handle clients from across the United States as well as internationally. Whether you are a tugboat worker from a Gulf, West or East Coast fishing port, a cruise ship employee or passenger who travels to dozens of locations worldwide, we can help you seek compensation if you suffer a severe neck or back injury caused by someone else's carelessness while at sea.
Types of Offshore Back Injury
When a maritime worker or a passenger on a cruise ship, yacht or pleasure boat suffers back or neck injuries, the result is not only severe pain and possible life-altering damages, the injury could also prevent this person from returning to work or participating in the activities they used to enjoy.
Types of injuries involving the spine our maritime back injury attorneys have worked with include:
Spinal cord injuries — Direct trauma to the spinal cord itself or indirect damage to bones or tissue and vessels surrounding the spinal cord can cause a severed spine or spinal cord, paraplegia, quadriplegia or other types of paralysis.
Fractured vertebrae injuries — Flexion, compression, axial burst, transverse process and back fractures can involve a break in any of the bones in the spinal column.
Disc Injuries – Sciatica or slipped, bulging or herniated discs can cause chronic pain and immobility.
A neck or back injury may require extensive vocational and physical rehabilitation in addition to causing a flood of medical bills. Whatever type of back or neck injury you suffered, our maritime and Jones Act attorneys can help you learn about your rights and determine the best course of action to help you live as fully as possible.
Free Review with a Leading Jones Act and Maritime Injury Lawyer
Whether you were handling lines, lifting cargo, replacing pulleys, suffered a slip and fall or were simply injured while on a ferry or whale watching tour, if you injured you back or neck in any marine activity, be sure to contact a maritime trial lawyer before speaking with the insurance company or owner of the vessel to protect your legal rights.
Contact our office today to see how our maritime law attorneys can help you recover the costs of past and future medical bills, past lost wages, future lost wages, pain and suffering and any other expenses resulting from your injuries. We have offices in Boston and in the East Coast fishing port of New Bedford MA, with decades of experience and the resources needed to represent commercial fishermen, longshoremen, other maritime workers and anyone nationwide hurt at or around the sea. Call for a free review and to receive free attorney advice today.