Suffer Fractured Vertebrae Injury at Sea?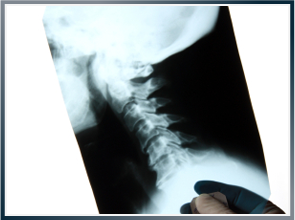 East Coast Maritime Injury Lawyer Helping Commercial Fishermen, Merchant Seaman and Dock Workers Nationwide
It takes significant trauma to damage the bones in your back. So, when injuries to the back and spine do occur, they can have life-altering consequences. For those working on or enjoying the water, sustaining fractured vertebrae may mean weeks or months spent recovering, unable to work or bring home income. Some who suffer spine injuries may even face a lifetime of permanent disability. Fractured vertebrae are very serious injuries. The severity combined with the pain this type of spinal injury causes is not only harmful to your wellbeing, but also damaging to your career and family.
With more than 50 years helping maritime workers nationwide, the maritime injury lawyer team at Latti & Anderson LLP knows how much the life of a fisherman, merchant seaman or longshoreman can be devastated by on or offshore work injuries
Our East Coast maritime law firm has experience handling many types of vertebra and vertebrae injury claims. In one case, we were able to gain our client a verdict of $2.1 million after he suffered a compression fracture to his thoracic vertebra, which left him unable to pursue his dreams of becoming a tanker captain. In another case, we recovered a more than $2 million settlement for a crew member (full amount of insurance policy and sale of scallop vessel) who suffered incomplete quadriplegia due to vertebra injuries.
We work to obtain the lost wages, pain and suffering as well as the mental anguish, physical disfigurement and medical costs as our clients and their families need to begin putting their lives back together. When serious injuries threaten your livelihood, you need serious legal representation who knows how to get results.
Common Causes of Maritime Spinal Cord Injuries
In maritime back injury cases, the vessel owner, operator or seaman's employer may be at fault for a variety of reasons. In addition to negligence, the unseaworthiness of the vessel in question may have also played a role in causing or worsening the injury severity.
We can help determine who or what may be responsible for spinal injuries that happen on the water by investigating if any of the following factors were involved:
Improper operating procedures
Defective equipment or machinery
Failure to provide safety equipment
Failure to follow state and federal maritime regulations
After an accident at sea, the insurance company will want blame you for your injury, or it may want to blame an act of God that was not within its control. When you hire a maritime injury lawyer at Latti & Anderson LLP, we will immediately begin studying the accident, taking photographs, getting weather reports and interviewing witnesses, allowing you to spend your time getting better while we work to protect your rights and to combat any wrongful blame placed on you.
Examples of Our Successful Fractured Vertebrae Injury Cases at Sea
Past cases our maritime attorneys handled involving spinal fractures include:
Passengers on whale watch, cruise ship, ferry, recreational and sport fishing vessels who were thrown into the air when the boat operators hit a wake or collided with another vessel. This force can cause passengers to land on chairs or the deck, resulting in compression or burst fractures.
Maritime workers hurt while following captain orders who get entangled in pieces of equipment, such as fish hose, mooring pennant or messenger lines. Getting caught in or hurt by unseaworthy equipment can cause numerous burst fractures of the spine in addition to severe nerve damage, broken bones and other injuries.
Maritime workers or passengers struck by pieces of equipment, like cargo hooks and lines, can cause spine fractures from the force of being hit or crushed.
Learn If Back Injury Compensation May Be Available During Free Maritime Injury Lawyer Review
If you have fractured your vertebrae aboard a ship or boat, you want a maritime attorney with a record of successful verdicts and settlements working for you. The maritime law firm of Latti & Anderson LLP has been representing people injured on the water for half a century. Maritime law is our passion, and protecting passenger rights is all we do.
Our offices are located in Boston and New Bedford near the major East Coast fishing ports. We also represent clients nationwide, including boaters and maritime workers from or working in Gulf Coast and West Coast fishing ports. Contact our maritime trial lawyers today to schedule a free initial consultation.