Spinal Cord Injuries Require Lifetime Care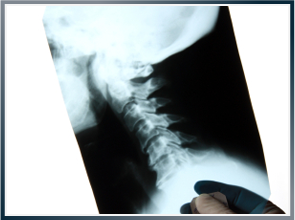 Our Maritime Attorneys Have Secured Millions in Verdicts for Our Clients
Seamen, fishermen, deck hands and other maritime workers work under hazardous conditions. They slip on wet surfaces, are hit by heavy equipment and cargo, and fall from high ladders, gangways, cranes, catwalks and the vessel itself. These types of accidents can lead to very serious injuries, including injuries to the spinal cord. Even passengers on a vessel are exposed to dangers that can cause a spinal cord injury.
Why You Need Us
The lawyers at our nationally recognized maritime law firm understand what a spine injury means to a fisherman, dock worker or anyone who works in a maritime trade. We have successfully represented many who have lost the ability to work due to a spinal cord injury. In one case, involving a tug worker who suffered paraplegia as a result of a fall, we were able to secure a $3.4 million trial verdict for our client. Spinal cord injury victims often require around-the-clock care, expensive home modifications, painful surgeries and costly medical equipment. They are frequently unable to return to work, and their lives change forever. When an unseaworthy condition on a boat or a crewmember´s negligence causes the injury, the victim has the right to just compensation.
Why You Need an Offshore Injury Lawyer
The maritime attorneys at Boston law firm Latti & Anderson LLP have represented countless clients with spinal cord injuries resulting in paraplegia, quadriplegia, back fractures and significant nerve damage. We obtained substantial verdicts and settlements in the millions of dollars. Spinal cord injury cases involve multiple complex legal and medical issues; victims need an attorney who:
Thoroughly knows and understands maritime law, regulations and procedures
Knows how to properly investigate a maritime accident and will do so quickly, before evidence is compromised
Knows what you need to prove your damages before a judge and jury
Our offshore injury lawyer can help workers injured at sea obtain compensation for their injuries. Employers and operators of ships are required by law to give their employees a safe place to live and work, and vessel owners are responsible for providing a seaworthy vessel. Operators of vessels for passengers must act reasonably and obey statutes and regulations regarding boating. When they do not and seamen, fishermen, deckhands, workers and passengers suffer serious injuries such as a fractured back or spinal cord injuries and under the law the Operators, Owners and/or Employers can be held responsible for the victim's past and future lost wages, past and future medical expenses and past and future pain, suffering and mental anguish. 
Results of Spinal Cord Injury: Quadriplegia and Paraplegia
Many spinal cord injuries leave the victim partly or permanently disabled. Depending on the location of the injury, people suffering damage to the spinal cord may experience paraplegia, quadriplegia or other types of paralysis. If you work on a boat or a ship or are a passenger who has been injured on a vessel or boat, paralysis means destruction of your livelihood. These injuries could leave you with no way to pay your medical expenses and no way to support yourself or your family.
Your Offshore Injury Lawyer Will Fight for Your Right to Compensation
Victims of spine injuries have significant needs. They may require lifelong care, special medical equipment, ongoing therapy and vocational rehabilitation, and frequent hospitalization. Our lawyers are dedicated to helping them obtain the resources to meet those needs. In prior cases, we have had day-to-day interactions with the victims and their families to help them through the process, including:
Obtaining medical equipment
Helping them deal with personal problems that arise at home
Getting medical expenses and prescriptions paid
Helping them apply for Social Security disability benefits and representing them throughout the process
Advising them as to the resources available to help families like them get through the difficult time
Advising them and helping them through the litigation process, from the commencement of a lawsuit through the trial or settlement and after
At the law firm of Latti & Anderson LLP, our attorneys help maritime workers and passengers who have suffered spinal cord injuries by working with our clients and with experts and investigators to prove fault and obtain compensation. We consult with medical experts and life care planners to find out the extent and severity of your injury and the cost of care over the course of your life, and we convince the judge and jury that you are entitled to payment for your injuries.
Offshore Injury Lawyer Provides Free Case Review
Contact a maritime injury lawyer of Latti & Anderson LLP. We have 50 years of experience obtaining millions of dollars in compensation for injury victims and their families, and we are willing to go the distance to obtain the full amount to which you are entitled. Let us help you pursue the medical and financial resources you need to live as fully as possible after a spinal cord injury.