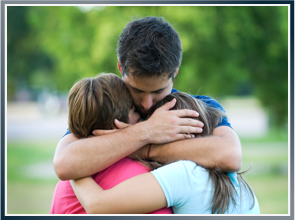 Our Maritime Attorneys Will Hold the Negligent Party Accountable
Death cases are some of the hardest cases to handle; family members are at the most emotional and possibly the worst time in their lives. Families come to Latti & Anderson LLP seeking help, guidance, answers to the cause of the death and many times punishment for the responsible parties. Unfortunately, in a death case, no one can speak for the deceased about how the death happened, and in some instances there are no witnesses – and the insurance companies use this to their advantage. If you lose a loved one in an accident, it is important that from the very beginning, you hire an attorney to protect your rights, investigate the circumstances surrounding the death and give a voice to your departed spouse, child or parent.
Latti & Anderson LLP has helped and can help families through this difficult time. Multiple issues arise during a case in which someone has died, and our maritime attorneys can step in and deal with pressing issues, including:
Whether the vessel will be raised if lost at sea, and who will be responsible for raising it
Whether the Coast Guard will continue search and rescue if the body has not been found, and at what point the search and rescue efforts should stop
Who is responsible for paying for the funeral
Dealing with the responsible parties' insurance adjuster
Obtaining Social Security death benefits for the grieving family
Taking care of the deceased victim's estate
Investigating the death

Speaking to witnesses
Obtaining agency reports
Obtaining and preserving evidence by raising the vessel, sending an ROV underwater to photograph the vessel, examining and preserving equipment and preventing the insurance company from destroying the watercraft

Obtaining evidence of negligence and unseaworthiness that caused the death
Proving Liability
To recover damages for a maritime death, the victim's family must to prove negligence or unseaworthiness, depending on the circumstances. The insurance company will assert various defenses from comparative negligence and the primary duty rule to the Limitation of Liability Act.
These defenses can limit the recovery to nothing even though you feel that you have lost everything. The maritime attorneys at Latti & Anderson LLP use all resources, including our own full-time investigator, to help establish negligence and/or unseaworthiness in maritime death cases as it has in the past in the following instances:
The ship did not have a survival suit, life raft or other survival craft
Life-saving devices failed
The vessel was improperly constructed or maintained
Ships or vessels were overloaded
Lack of stability of vessel
Crew was improperly manned or trained
Cargo was improperly stored
Safety precautions ignored before predicted severe weather
Defective equipment
Inadequate or lack of safety training and procedures
Inadequate or lack of safety equipment
Failure to follow state and/of federal statutes/regulations
Failure to follow procedures and orders
Maritime Law is Unsympathetic
When an injury occurs on the water, the maritime law is very cold with regard to the damages that a family is entitled to recover. Because the damages for death on the water are different than they are on land, it is very important that you hire a maritime attorney who can maximize recovery under very limiting law. Factors affecting damages for a death on water include:
Whether the victim was a maritime worker or a passenger/non-maritime worker
Whether the death was within territorial waters and which state or foreign country's waters it occurred in
Whether it was a death on high seas
Whether the deceased was married or supported any family members
Whether the deceased had children and how old the children are
How old the deceased was at the time of death
Whether the deceased endured any pain and suffering prior to death
Experience Matters
Different laws can apply to your case, depending on where the accident occurred and whether or not your loved one was a maritime worker or a passenger. In order to hold a negligent party accountable, you will want to speak with an experienced maritime attorney with experience pursing nationwide claims.
Latti & Anderson LLP has a proven track record of representing the families of maritime death victims. Our maritime attorneys have secured verdicts and settlements in excess of $1 million in multiple death cases. We understand the emotional and financial hardship that a maritime death can place upon a family, and we will fight the insurance companies that are trying to settle your case for less than you are entitled to. We represent grieving families nationwide – contact our maritime trial lawyers today and tell us about your case.