Drowning Victims´ Families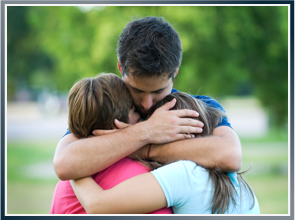 How Our Maritime Trial Lawyers Help
Families who lose loved ones by drowning suffer in many ways. At Latti & Anderson LLP, our maritime trial lawyers fight for compensation for the families of drowning accident victims. We get them the resources they need to move forward after their terrible loss.
When you lose a family member, you lose not only the monetary support that family member provided, but you also lose the guidance, comfort and companionship that family member once provided. When you lose someone to a drowning, you must also cope with the fact that your loved one suffered a painful, lonely death. Maritime law provides you with a way to obtain compensation for your loss.
Building Strong Cases
Our lawyers build strong cases for drowning victims' families and loved ones. We have secured some of the largest verdicts and settlements for conscious pain and suffering and loss of support in area drowning cases. We work with experts who are retired Coast Guard personnel and doctors who have done studies on hypothermia and drowning; through their experience, they are able to explain to a jury the pain, suffering and agony suffered by a drowning person.
We have successfully argued before judge and jury that the conscious pain and suffering the victim experienced before succumbing to hypothermia or drowning requires that his or her estate be awarded damages. Such payment may be in addition to the wrongful death claim brought by the victim's survivors
Compensation for Sinking Survivors
We have also secured compensation for sinking survivors who tried to save their fellow seamen. They often suffer survivor guilt and post-traumatic stress disorder (PTSD). When one crew member lives while another is lost at sea because his immersion suit failed and the crew could not reach and save him, the survivor carries that knowledge forever. It often requires many months and years of therapy to get a PTSD sufferer back to work and on track after a drowning accident.
A Question of Seaworthiness and Negligence
The failure of a survival suit, life raft, or other survival craft occurs frequently. When equipment provided by the victim's ship owner or operator fails, the law can consider it a form of unseaworthiness. When the ship owner fails to provide safety equipment that would aid in a rescue or fails to properly rescue a crew member who has fallen overboard, then the resulting drowning is considered an unseaworthy condition of the ship or negligence on the part of the employer or operator. Unseaworthiness is actionable under general maritime law, and negligence is actionable under the Jones Act. Our lawyers have successfully filed claims against ship owners and operators charging that the drowning death of the victim was due to failure to operate a seaworthy vessel or a negligent condition by the employer of the ship.
Failure to Provide Safe Access
Under maritime law, a vessel employee, operator and owner are required to provide the Captain and crew members with a safe access to and from the vessel. Injuries and deaths often occur during the transfer from vessel to dock or from vessel to vessel. In many instances, while trying to board the vessels, crew members fall into the water, either injuring themselves on docks and pilings or drowning. We have successfully obtained compensation, from conscious pain and suffering to damages for loss of income, for seamen and fishermen injured or killed trying to get on or off their vessels.
If your loved one has been the victim of a drowning death or you are a sinking survivor, contact our maritime attorneys at Latti & Anderson LLP and speak with us about a wrongful death claim, a negligence claim under the Jones Act or an unseaworthiness claim under general maritime law. We represent clients nationwide.