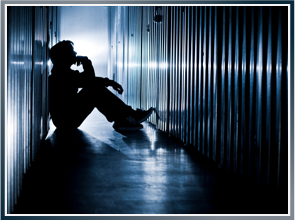 Our Maritime Trial Lawyers Will Fight For Your Rights
A physical or sexual assault aboard any type of ship or boat occurs frequently. The Jones Act and general maritime law protect crewmembers and allow them to collect damages for any injuries they suffer as a result of being physically or sexually assaulted on the water. Violent behavior from co-workers or supervisors can be grounds for a negligence or unseaworthiness claim.In some instances, passengers are sexually assaulted on a vessel by workers or other passengers. If the vessel is at sea, the laws that protect you at home and punish the offender do not exist. It is very important that you contact an attorney to ensure the proper investigation is performed and the appropriate measures are taken to punish the aggressor and to protect your rights as a victim.
Unfortunately, too many assaults on the water go unreported because of crew members or passengers of cruise ships being unaware of their rights. If you or someone you know has been the victim of a physical or sexual assault, you may be entitled to collect damages. The types of assaults that can occur on the water include:
Fights on fishing boats, trawlers and longliners
Stabbings and other uses of weapons on board
Seamen who failed to take anti-psychotic medication
Fights caused by drunken seamen or passengers
Rape or sexual assault
Criminal and Civil Liability
Even though you work on the sea, you are entitled to perform work free from physical intimidation, danger or attacks from co-workers. On a vessel, an employer's duty to provide a safe place to work means the employer must provide a place where the work can be performed without exposure to unreasonable risk or harm. It means a job site that is free from physical or sexual assault or attack from co-workers. An employer has a duty to prevent a foreseeable assault; if the employer knew or should have known that an employee posed a threat to other employees, the employer could be liable if the dangerous employee attacks a coworker.
You may also have a claim for unseaworthiness in the event of a physical assault. A vessel can be unseaworthy if a crew member is not reasonably fit for duty, meaning that the crew member is "not equal in disposition and seamanship to the ordinary men in the calling."
Hiring an attorney is important if you suffer a physical or sexual assault at sea. An experienced maritime trial lawyer can investigate:
Whether the assailant has a vicious, violent or belligerent character
Whether the assailant has a history of intimidation, threats, belligerence or violence against fellow employees or others
Whether the assailant was a source of danger or peril to his fellow employees
Whether the ship owner knew of any past threats, violence, intimidation or belligerence from the assailant
Whether the assailant behaved in a hostile, threatening or belligerent manner prior to attack
The assailant's character in general
The viciousness of the attack and the weapons the assailant used, if any
Compensation for the Assault
Severe injuries after an assault can cripple a maritime worker or passenger financially as well as physically and psychologically. You may be entitled to damages for past and future pain and suffering, mental anguish, physical disfigurement, past and future medical bills and past and future lost wages and/or impairment of earning capacity if a physical or sexual assault while aboard a boat or ship caused any of the following:
Broken bones
Head or brain injuries
Deep cuts or lacerations,
Severe bruises
Mental anguish
Post traumatic stress disorder
Anxiety
For many victims of physical and sexual assault, the physical injuries may heal, but the psychological and emotional pain, suffering and anxiety makes up the largest component of damages. Because of this, it is important that your attorney present these damages properly and effectively to the insurance company to help you obtain the greatest compensation for your injuries.
Experience Matters
The maritime attorneys at Latti & Anderson LLP have been representing physical and sexual assault victims for more than 50 years. We understand how to properly present your case under the unique area of maritime law and show how the assault has affected our clients. Latti & Anderson LLP has represented victims in physical and sexual assault cases on all types of vessels. Our law firm has won multiple verdicts and settlements exceeding $1 million.
A maritime attorney with Latti & Anderson LLP can hold your assailant, the vessel owner or any other responsible party liable for your assault. As embarrassed or angry as you might feel following an assault, our compassionate lawyers can help you determine your options for filing a claim. Contact our office today; we help clients nationwide.