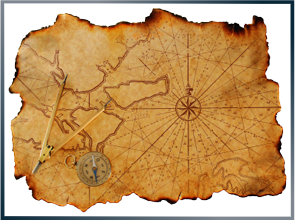 Maritime Trial Lawyers Explain What it is and Who it Covers
The Defense Base Act Provides Workers´ Compensation Benefits to Civilians Overseas
The Defense Base Act is a federal workers´ compensation law that is an extension of the Longshore and Harbor Workers´ Compensation Act. Congress passed the Defense Base Act to provide workers´ compensation benefits for certain civilian employees who were injured overseas.
The Defense Base Act covers civilian employees on:
United States military bases overseas
United States foreign territories used for military purposes, such as Guantanamo Bay, Cuba, or the Panama Canal Zone
Certain types of United States government overseas construction projects
If you are a civilian contractor on a U.S. military base or on one of the many U.S. overseas construction projects, you are likely covered under the Defense Base Act. That means that, should you get hurt on the job, you will be entitled to federal workers' compensation benefits under the Longshore Act.
If you are covered under the Defense Base Act and are injured at work, you will receive two-thirds of your average weekly wages for as long as you are totally disabled, as well as medical benefits. You may also be entitled to receive certain payments for permanent partial disability if you do not recover fully from your injury.
The United States Department of Labor administers Defense Base Act and Longshore Act claims. If you get hurt while working overseas, you will probably get a letter from one of the Department of Labor's regional offices. The majority of Defense Base Act claims are administered by the Department of Labor's New York office, but, as soon as you come home, our maritime attorneys can help you transfer your claim to the closest regional office.
Experienced Maritime Trial Lawyers Helping Injured Workers Overseas
At the law firm of Latti & Anderson LLP, our attorneys have been helping injured workers on sea and on land for more than 50 years. We understand the various laws under which employees can obtain payment for their injuries. If you have been hurt while working on a military base or on a construction site overseas, we can help. Contact our maritime trial lawyers today to learn about your options by calling 800-392-6072 to schedule a free initial consultation.