Investigating a Maritime Accident Claim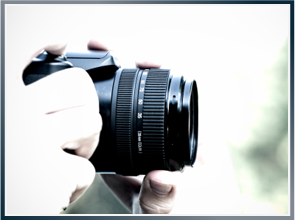 How Our Attorneys Uncover Information after a Maritime Accident Claim
After a maritime accident, you will likely need to file a maritime injury claim. While it is tempting to forgo legal representation, a reputable law firm can be a major help during the discovery process. For example, our attorneys have years of experience investigating accidents at sea, and we work with qualified investigatorspeople who have extensive knowledge of the maritime industry. many personal injury firms hire outside investigators to review the details of the accident. However, these firms pay separate fees for outside investigation teams. Many times the client is forced to repay the law firm for any expenses incurred during the investigation. At Latti & Anderson LLP, we employ a full-time investigator named Danny Alberto. He started out in the fishing industry and works hard to protect anyone injured at sea or on land. By using an in-house investigator, our firm is helping you save money and gain access to higher quality information.Thus, you can be confident that we will consider every possibility and fight for the maximum amount of compensation possible.
Employing a full-time investigator helps our firm get to the accident scene before any changes can occur. It also helps us record statements of important witnesses within days of the accident. If you have experienced a serious injury, then our firm's investigatorattorneys will be on the it is important to get on the vessel within hours and to attempt to gather as much information as possible. With help from a full-time investigatorsupport from our staff and maritime industry experts, our firm's maritime lawyers are able to focus on developing a winning strategy for your case. Due to decades of experience with maritime and admiralty law, our firmlawyers understands the seriousness of your situation and will investigate every possible scenario. By consulting with Latti & Anderson LLP, you are getting an experienced law firm that understands the importance of a thorough investigation. We will help you file a maritime accident claim and assist you during this difficult time.
What Are the Primary Methods for Investigating Maritime Accident Claims?
While there is no such thing as a standard investigation, there are several common investigation techniques used by our investigator that our attorneys employ. They include:
Taking photographs. Taking photographs of the accident scene is a great way to preserve evidence. The photographs will be useful when dealing with insurance adjusters who are investigating your injury claim. Pictures of the accident are also useful if you choose to file a Jones Act or unseaworthiness injury claim.
Obtaining witness statements. A witness statement is a formal document recording a person's accounting of a particular event. The purpose of a witness statement is to have written evidence that supports your maritime injury claim. This documentation will be used throughout the case to increase the value of your case. It can also be used in court to support your case.
Compiling government reports. Depending upon the circumstances of your maritime accident, our attorneys will obtain reports from state, local and federal agencies. It is important to thoroughly review these reports, because the defense will hire their own team to investigate the accident. By examining the government's reporting of your maritime accident, you will gain further insight into what went wrong. Your maritime attorneys will have access to in-depth information that they can use to counteract the defense's argument in court.
Why an Investigator is Needed For Is an Investigation Necessary for Maritime Law Cases?
Beyond compiling government reports, an investigators proper investigation of a maritime accident also involves is also tasked with the job of verifying the accuracy of these reports. According to the Department of Homeland Security (DHS), the maritime industry waits too long for casualty analysis and safety lessons. This is because the U.S. Coast Guard (USCG) lacks enough qualified employees to investigate maritime accidents. It has resulted in a backlog of nearly 6,000 open cases awaiting action, according to a federal audit.
When trying to reduce this backlog, federal employees will often rush through maritime accident investigations. Their reports sometimes lack sufficient details or contain inaccuracies that could affect your maritime injury claim. Our investigator attorneys will verify this information and work with federal agencies to protect you from any undue harm.
Besides fact-checking government reports during an investigation, our investigator we will also conduct witness interviews to help support your maritime injury claim. This includes re-interviewing witnesses previously interviewed by the police United States Coast Guard. Many times we are able to gather Often times, law enforcement is unable to persuade a witness to tell the entire truth while being questioned. Our investigator lawyers may have a better chance at making the witness feel comfortable. The additional information on core issues could be more truthful than the information obtained by the government authorities.police.
Also, our investigatorwe often will try to persuade or subpoena other witnesses to step forward and provide us with useful information. The ability to persuade is an important character trait for any civil investigator. When litigating maritime accidents, it is crucial for people to tell the truth and not protect any negligent parties. Our attorneys and stafffull-time investigator are capable of extracting the truth and developing a strong argument for your case.
Want Help Filing a Maritime Accident Claim? Contact Us Now
Although many firms hire outside investigators, they are forcing themselves to relinquish control of the investigation to an outside party. By having an in-house investigator, our firmworking with experienced admiralty lawyers, you can control the speed and comprehensiveness of your maritime accident investigation. you are providing a By providing your maritime accident claim with a strong foundation to fight the negligent parties and to help achieve the maximum damages allowable under the lawof facts and truth, our law firm is setting you up for legal success and a healthy financial future.
If you or a loved one were involved in a maritime accident or wrongful death, then contact Latti & Anderson LLPcontact Latti & Anderson LLP today at (866) 474-0419 and schedule a consultation. You can also contact us online and send us a detailed description of your case. Talking to us is free of charge, and you will never owe us anything unless we are successful in court or negotiate a settlement on your behalf. We represent clients nationwide – contact us today so we can start protecting your rights and investigating your case.