Attorney Fees in Nationwide Maritime and Injury Cases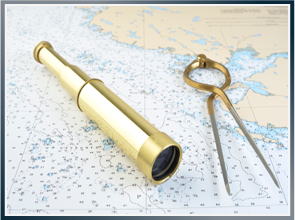 Recognized Admiralty Law Firm in Boston Offers Free Claim Reviews and Experienced Representation
All personal injury victims have the right to competent, knowledgeable legal representation. Some victims and their families, however, are reluctant to contact an attorney because they are unsure whether they can afford the attorney fees.
For more than 50 years, the maritime injury law firm of Latti & Anderson LLP has provided qualified legal representation to workers injured in maritime accidents, families of maritime workers and people seriously injured in accidents on land, with millions in recoveries gained for clients in commercial fishing, cruise ship and car accident claims.
Hiring an attorney for a personal injury or maritime claim requires no upfront costs or attorney fees. In fact, all injury victims pay us nothing unless we recover money for them and consultations are always free.
Do not let concern over how to pay for attorney fees stop you from hiring experienced legal counsel to obtain the compensation you deserve. You have nothing to lose by contacting us to learn how we may be able to help.
Our maritime attorneys offer free initial consultations and representation without a retainer fee to people injured at sea and on land. For personal injury and wrongful death cases, our clients owe us nothing until we recover money.
Typical Attorney Fees in Jones Act and Personal Injury Lawsuits
In the majority of cases, we work on a contingency fee basis, which means that if we do not recover for you, we do not receive fees; if we do recover money for you, we receive one-third of that money as our fees, plus any expenses we incurred working on your case.
Unlike some maritime law firms, we do not charge more to put the case in suit, to try the case or to appeal the case.
We can help you file a claim under maritime laws, such as the Jones Act or the Longshore Act. In a case under the Longshore and Harbor Workers' Compensation, we charge an hourly rate unless we settle.
What Happens in a Maritime Trial Lawyer Consultation? Tips for Victims and Families
During the attorney consultation, our maritime attorneys will talk with you and your family about what occurred. We will spend time learning about you, your work and your family. We will learn about the location of the accident, the name of your employer and the name of the boat. We will ask you about your injuries and how your life has changed because of them. If you are the family member of someone injured or killed at sea, we will discuss how your loss or life changes will affect you going forward.
On Land and Offshore Injury Lawyer Ready to Work with No Upfront Legal Costs to You
Our nationwide law practice encompasses all aspects of maritime law and personal injury law. Whatever your injuries, our legal team will use its experience and knowledge of maritime and personal injury law to pursue the payment you deserve.
Our goal is to help you recover fully from your losses. Contact a maritime trial lawyer at our firm today and set up a free consultation. Let us help you – we have been helping those injured at sea and on land for more than 50 years.