Is This Shipping Port Putting Dock Workers at Risk?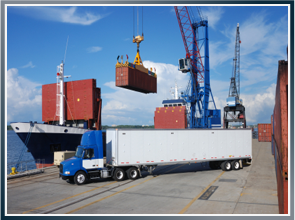 A dock worker was seriously injured at Port Elizabeth in New Jersey. The worker's tractor trailer, which is used to move shipping containers, was lifted six feet off of the dock by a shipping crane. The crane operator lifted the container while the vehicle was still attached and dropped the entire load to the ground.
Two months before that, a worker died at the same port after being struck by a vehicle used to move shipping containers. The operator is facing criminal charges for being drunk while driving. One month before this incident, two dock workers sustained burn injuries when a vehicle caught fire. That same month, a dock worker suffered an amputation injury when a hoist cable wrapped around his arm and severed it.
This port had four incidents within a three-month time frame.
Are Dock Workers Protected by Maritime Law?
Just because a maritime worker sustains an injury on land as an onshore worker does not mean that maritime law does not protect them. Onshore workers can include:
Dock workers
Longshoremen
Stevedores
Ship builders
Crane operators
All of these onshore workers can sustain injuries unloading heavy equipment, handling hazardous material and in struck-by accidents. That said, it is the employer's job to make sure a safe work environment is provided. All workers must be properly trained on the hazards associated with their job. Additionally, all equipment must be regularly inspected and properly maintained.
When this is not the case and a dock worker sustains an injury, they are protected by the Federal Longshore and Harbor Workers' Compensation Act. The Longshore Act provides injured workers benefits that covers medical expenses, lost wages and rehabilitation services.
Latti & Anderson LLP is a Massachusetts maritime injury law firm that fights for those injured at sea and maritime workers injured on land. We have offices in New Bedford and Boston, but help injured maritime workers across the nation.